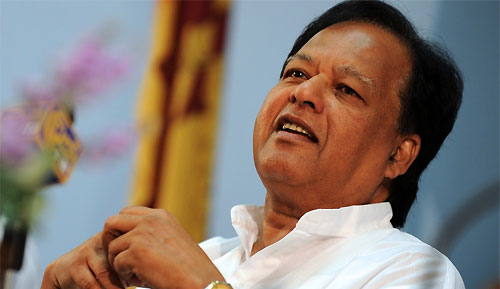 The government has decided to review the progress of all companies that enjoy tax concessions under the Board of Investment (BOI), and decide on action with regard to them, Senior Minister Sarath Amunugama said yesterday. Making his remarks during the debate on the Tax Appeal Commission (Amendment) Bill, Dr. Amunugama said that a number of companies had enjoyed tax concessions under various BOI projects. He said the government had taken steps to implement the recommendations of the Tax Commission.
He said the report furnished by the Commission would be tabled in Parliament this year.
UNP MP Ravi Karunanayake said Sri Lanka's labour cost was high, and therefore investors looked for countries such as Myanmar, Nepal and Bangladesh for investment opportunities. He said the labour cost was as low as US $ 30 a month in Myanmar, US $ 40 in Bangladesh and US $ 60 in Nepal.
"In Sri Lanka, it is as high as Rs.15,000 a month. Therefore, we have to address the real cause of the problem," he said.
He said that the government took over the Sevanagala Sugar Factory which was run at a profit, but it remained idle at the moment.
"It has not been put to good use yet," he said.
Source: Daily Mirror - Sri Lanka