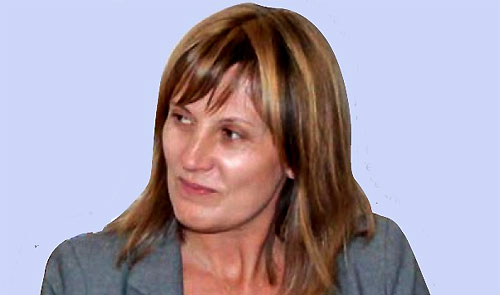 In an interview with the Daily Mirror, Norwegian Ambassador to Sri Lanka Ms. Hilde Haraldstad discusses Norway's role in post-war Sri Lanka, the LLRC report, the Norwegian government-commissioned report evaluating Norway's peace efforts in Sri Lanka, and responds to allegations that Norway's role in Sri Lanka's peace process was not driven purely by altruistic considerations.
Q: What is your evaluation of the current bilateral relationship between Norway and Sri Lanka?
A: Norway strongly values the longstanding and close relationship we have had with Sri Lanka and the people of this country for many decades. Sri Lanka has been a significant partner for Norwegian development cooperation since the 1970s. Many Sri Lankans I meet remind me of the successful Integrated Rural Development Programme in Hambantota and Moneragala and the Ceynor Fisheries programmes. Over the years we have supported peace building activities, improvement of living standards in the plantation areas, vocational training around the country, the chambers of commerce and so many other projects. I also often meet Sri Lankans who have studied in Norway with support from Norad (Norwegian Agency for Development Cooperation).
Q: What role does Norway aspire to play in post-war Sri Lanka, and what plans are in the pipeline for broader cooperation between the two countries after the facilitation of peace negotiations?
A: Our role in the peace process in many ways came into being based on the close cooperation we had in the development field. Since the war ended, we have given priority to supporting demining activities, resettlement of people who lost everything during the war and reconciliation and recovery efforts in the conflict affected areas. Norway is still very much committed to contributing to positive development in Sri Lanka.
Our grant assistance to Sri Lanka in 2011 was more than Rs. 2200 million. However, with the growth of economy, tremendous development in many areas after the war and Sri Lanka moving into the middle income country category, our traditional development cooperation is decreasing. Gradually, it is being replaced by focus on areas of mutual interest like climate change, cultural expression and exchange and business cooperation.
There is an increased interest in Norway in establishing trade and private sector relationships with Sri Lanka, especially in the small and medium industries sector. We work to promote increased economic, investments and institutional cooperation. The Norad-funded "match making programme", which seeks to create matches and joint ventures has been very successful here in Sri Lanka, and has helped promote trade between our two countries.
Last year we organised a business delegation from the fisheries sector in Norway visiting Sri Lanka, and another one from Sri Lanka to Norway with a special focus on IT. Alternative energy is another sector where we like to promote increased private sector cooperation. We also experience an increase in Norwegian tourists.
Norway did not have a travel advisory warning against travelling to Sri Lanka as such during the war, but we had one regarding the north and the east, that was fully removed last year.
Q: How does Norway view the final report of Sri Lanka's Lessons Learnt and Reconciliation Commission (LLRC)?
A: Norway was pleased to see the LLRC report being released and made public. Norway's Foreign Minister Jonas Gahr Støre welcomed the release of the LLRC report soon after it was made public in December, and said that we are studying the report closely. He stated that the report has many important recommendations with regards to finding a political solution, power sharing, reconciliation, improving the human rights record, strengthening civil administration and reducing military involvement in civilian activities.
Støre also said that there are still many unanswered questions that must be clarified as regards to responsibility for the many civilian deaths in the final phase of the war, and urged Sri Lanka to investigate this matter fully. Minister Solheim in his comments urged the Government of Sri Lanka to implement the wide range of recommendations in the report.
Q: There is an impression that Norway's peace facilitation role in Sri Lanka was not based on purely altruistic reasons. Many people think that Norway was interested in being recognised as an important player in international politics, and that Norwegian politicians wanted to secure the support and vote bank of the Tamil Diaspora and hence the PRO-LTTE bias. What is your reaction?
A: Norway was invited in as a peace facilitator by the Sri Lankan Government, with the concurrence of the LTTE. We did not have a hidden agenda in our engagement. It was an honest effort on our part to be helpful. Looking back however, there are always things that could have been done differently. You ask if we engaged in Sri Lanka to secure support from the Tamil Diaspora. Let me simply say that the ethnic Sri Lankan population in Norway consists of approximately 14,000 people. Many of them have become Norwegian citizens and contribute constructively to our society today but Norway does not make its foreign policy based on views from one segment of the population.
Q: There is also a perception that some Western countries including Norway supported the establishment of a separate state in Northern Sri Lanka in order to have access to (a) maritime resources via the LTTE and (b) oil and gas resources in the North-west. What are your comments?
A: From the earliest days of the peace process, Norway was very clear with all parties involved, that we were here to facilitate a peaceful solution within a united Sri Lanka. We never supported separatism. The question of whether Norway entered into the peace process to get hold of Sri Lankan oil and gas is another example of an allegation that does not make sense if one has knowledge about the actual context. Norway is actually the second biggest gas exporter in the world, and the sixth biggest oil exporter. Over the years, we have developed solid experience in the management of these natural resources. This expertise is sought after in many countries that have recently discovered oil and gas. There would not have been a need for us to have wanted to access such cooperation through a nonstate party, when we had excellent relations with the Sri Lankan state.
Q: The Sri Lankan government has urged Norway to consider proscribing the LTTE. What are the chances of this happening?
A: Norway adheres to the UN regarding proscriptions of organisations, and we do not keep a separate list of terrorist organisations. But let me assure you that we do not allow illegal activities or breaches of our laws, and prosecute individuals who are responsible for such. Let me add that following the Sri Lankan Government and opposition parties, we have many times urged the Tamil Diaspora to support and contribute to the development efforts in Sri Lanka and work through democratic and transparent channels with non-violent means.
Q: What are your sentiments with regard to the Nobel Peace Prize being awarded to three women in Oslo last December, and how do you see this prize in relation to women, security and the UNSC 1325 agenda?
A: Last year's Nobel Peace Prize was a very important one. The three laureates have made a huge difference in their countries as well as beyond the borders of Liberia and Yemen. Along with women from Sri Lanka as well as from some other countries, I watched the three prize winners Ellen Johnson Sirleaf, Leymah Gbowee and Tawakkul Karman deliver their brilliant speeches during the awards ceremony, telecast on a big screen at the BMICH in Colombo. Their non-violent struggle to promote women's rights, and to ensure women's full participation in peace-building work is an inspiration to us all. We cannot achieve democracy and lasting peace in the world unless women obtain the same opportunities as men to influence development at all levels of society.
This year's peace prize has been called the 1325prize, for good reasons. The UN Security Council Resolution 1325, approved 11 years ago, was a milestone in advancing the rights of women. This resolution recognises women as active change agents, not only victims of war. For the first time, it identified violence against women in armed conflict as an international security issue, and underlined the need for women to become participants on an equal footing with men in peace work.
The awarding of the prize to these three women also shows that notions of equality and women's rights are not limited to "Western" mindsets or ideas, but that they have global implications. This is symbolised by the fact that the laureates consist of a Head of an African State and two grass-root level activists, including a young woman from the Middle East.
Q: On a more personal note, could you talk us through how you came to hold this position as Ambassador and also how your experience in Sri Lanka compares with the other stations in which you have served?
A: Sri Lanka is my first posting as Ambassador. I was privileged to have served here earlier as the Deputy Head of Mission. In that way, I knew the country already, even though things have developed and changed in so many ways since I came here for the first time in 2006. I am from the Foreign Service and undertook my diplomatic training in the 1990s, after obtaining my Master's Degree from the University of Oslo in modern history and political science. I also studied French literature. In mid and late 90s I served in the Middle East and spent some very interesting years there.
My family and I are very fond of Sri Lanka; first and foremost of its people, but also of the natural beauty of the country, the food, the art, design and the cultural sites, the fauna and the flora and everyday life of the island. I am also fascinated by the religious tolerance and the way the different religions of the island coexist - that is a great asset for Sri Lanka. Together with my husband and two sons I have travelled extensively in Sri Lanka, and I also give priority to travel in my work in order to meet people outside of Colombo and visit projects we support. The experience we have in Sri Lanka as a family is unique, and have given so fond and unforgettable memories to all of us, and the time here is a very important part of the children's and our life. We will for sure come back and visit when my term as Ambassador here is over.
In Norway we have a tradition of evaluating engagements that we have been involved in, to learn lessons for the future. The decision to have an independent team to evaluate the role in the peace process was made by the Government of Norway and Mr Erik Solheim, who is now Minister of International Development, Cooperation and Environment.
Norway is one of the first countries to evaluate its own efforts in a peace process in another country in such a way and I do believe transparency is a good thing. The report provides interesting reading. It is useful to study for us who are working on Sri Lanka, and for others who are involved in peace work and conflict resolution in other parts of the world. During the launch of the report in Oslo it was said that we may not agree with all the findings in the evaluation, but that is expected from an independent report.
The report gave a pass mark to the Norwegian engagement in Sri Lanka, and also pointed out areas where Norway could have done things differently.
For example, both the evaluation report and the LLRC report criticise the Norwegian dual role as facilitators and head of SLMM. It was the parties themselves who asked Norway to take on this double role but for the future I think we all agree that another solution would have been desirable.
It is not an evaluation of the efforts by the Sri Lankan Government or any other party to the conflict. However, the final responsibility to find a peaceful solution to a conflict and to make the hard choices I believe lies with the parties to the conflict. I think that was the case at the time when the last peace process started and that is the case today. It is up to the people of this country to decide what kind of peace they want.
I do however believe that the international community is genuinely interested in assisting Sri Lanka and that many countries, the UN and international governmental and nongovernmental organisations have useful experiences to share and advice to offer. There is now a golden opportunity to win and secure the peace and further develop an inclusive multicultural Sri Lanka through addressing the root causes of the conflict. My government strongly supports the ongoing efforts to bring forth a political solution through a continued structured dialogue. Implementation of the recommendations from Sri Lanka's own LLRC will be crucial for the people of Sri Lanka, who need reconciliation and a political settlement after so many years of war.
Q: How do you assess the impact of the twin terror attacks in Norway on 22 July last year, and how has it affected Norway's policies on international terrorism?
A: The terror attacks of 22 July changed Norway. It took a big toll on a small country to lose so many of our finest youth. It was an attempt to shake the very ground upon which our democracy is founded. But the foundation proved to be strong enough for our society to move on. There is an ongoing investigation to find out whether the attacks could have been prevented, how we can be alert to extremism in the future, and how a safe and secure environment for our multicultural society can be created.
The concern and sympathy expressed by so many Sri Lankans after the attacks were highly appreciated, included the phone call from President Mahinda Rajapaksa to my mobile phone in Norway that same evening of the attacks.
Norway does not accept any kind of terrorism, but we will also not allow terrorism to change our democratic and open society. Our Prime Minister Jens Stoltenberg has made this very clear. "Our answer to terrorism is more democracy", he said. "Together we make an unbreakable chain of solidarity, democracy, safety and security. That is our protection against violence".
Source: Daily Mirror - Sri Lanka