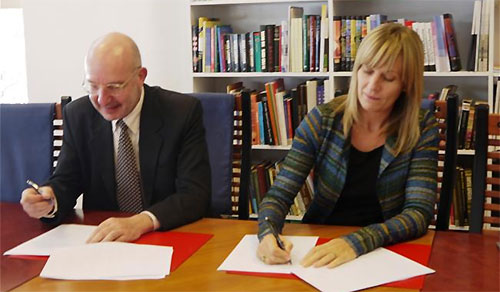 While welcoming the ongoing bilateral talks between the Sri Lankan government and the TNA, the Norwegian government yesterday asserted that the implementation of the LLRC recommendations will be crucial for reconciliation in Sri Lanka.
Hilde Haraldstad, Norwegian Ambassador to Sri Lanka, in an interview with the Daily Mirror said, "My government strongly supports the ongoing efforts to bring forth a political solution through a continued structured dialogue. Implementation of the recommendations from Sri Lanka's own LLRC will be crucial for the people of Sri Lanka, who need reconciliation and a political settlement after so many years of war."
Asked if Norway's policies on Sri Lanka had been influenced by the Tamil Diaspora Haraldstad said, "The ethnic Sri Lankan population in Norway consists of approximately 14,000 people. Many of these have become Norwegian citizens and contribute constructively to our society today but Norway does not make its foreign policy based on views from one segment of the population."
Responding to allegations that Norway was biased towards the LTTE during peace negotiations she said, "Norway was invited in as a peace facilitator by the Sri Lankan government, with the concurrence of the LTTE. We did not have a hidden agenda in our engagement. It was an honest effort on our part to be helpful."
On the appropriateness of Norway's dual role as peace facilitator and monitor the Ambassador said, "It was the parties themselves who asked Norway to take on this double role but for the future I think we all agree that another solution would have been desirable."
Haraldstad stated that the Norwegian grant assistance to Sri Lanka in 2011 was over Rs.2200 million but noted that traditional development cooperation is decreasing with the growth of the Sri Lankan economy, tremendous development in many areas after the war and Sri Lanka's status as a middle income earner.
"Gradually, it is being replaced by focus on areas of mutual interest like climate change, cultural expression and exchange and business cooperation," she said.
Source: Daily Mirror - Sri Lanka