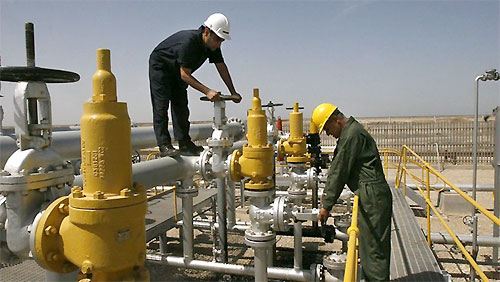 Iranian oil exports to Sri Lanka will not be disrupted despite attempts by certain powers to escalate tension in the MiddleEast, Iranian Ambassador Mohammed Nabi Hassanipour said yesterday.
"I have spoken to our Minister of Petroleum about this matter and he said there is no problem as far as our oil supplies to Sri Lanka or to any other country is concerned. There are forces that wish to create insecurity in the region but Sri Lanka can be assured that Iran will continue to supply oil without any disruption," Ambassador Hassanipour told the Daily Mirror.
He said that Iran, the second major oil exporter, was the only country which gave Sri Lanka four months interest-free credit for all crude oil purchases to the tune of USD 700 to USD 1 billion a year, depending on Sri Lanka's pattern of orders.
Asked about the impact of possible EU sanctions on Iranian oil exports Hassanipour said, "EU sanctions, if imposed will be binding only on EU countries but it will lead to the escalation of oil prices in the international market, which will affect all oil importing countries."
He also said sanctions will affect EU countries most of which are struggling with their own debt crisis, while benefitting Iran which will get higher returns even with lesser oil exports. Possible EU sanctions will facilitate larger quantities of Iranian oil being available for other countries like Sri Lanka, he said.
"Sri Lanka has been purchasing crude oil from Iran for over 40 years," he said.
Source: Daily Mirror - Sri Lanka