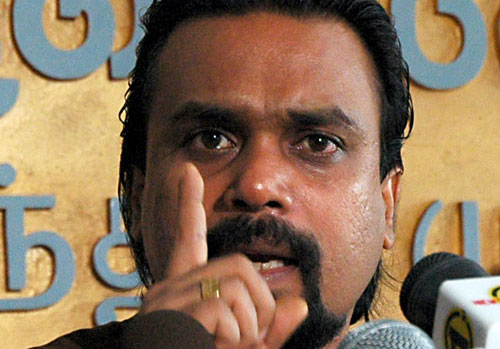 "There was an attempt in the recent past to oust the National Housing Development Authority (NHDA) from its prime duty of house building and hand over the job to certain NGOS by some interested parties, Construction, Engineering Services, Housing and Public Utilities Minister" Wimal Weerawansa said.
Addressing a function held to hand over appointment letters to Technical Officers recruited by the NHDA and distribute motor cycles to Senior Technical Officers, Minister Weerawansa went onto say that a good example for this negative attempt was the construction of housing to tsunami victims.
He pointed out that almost all the houses constructed by NGOS for tsunami victims have been dilapidated by now and many of them were unsuitable for human dwelling.
"The objective of neo-liberalism is to reduce the state participation in every sector and give a bigger responsibility to the private sector in every aspect of human activity. The danger here is that there will be a point where the government would not be in a position to govern and control the society," Minister Weerawansa emphasized.
Source: Daily Mirror - Sri Lanka