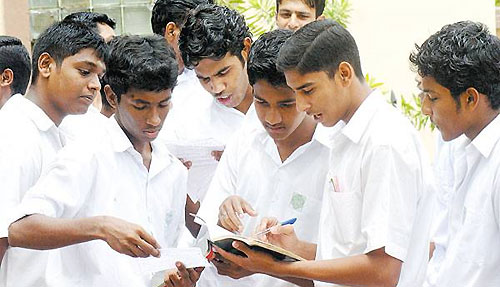 While claiming that there are several administration problems within the Examinations Department, the Presidential Commission appointed to look into the recent GCE A/L/ results fiasco, said the results were correct and the merit dispute was also rectified with the issuing of the district merit results again.
It is also revealed that this district merit result problem had occurred due to a mistake in entering the results of both the old and new syllabi.
The Commission in its report says that the mistake was on the side of the Examinations Department and it should take up the blame. The Commission also said there were some problems with the administration structure of the Examinations Department and action should be taken to avoid such recurrence. It is reported that two re
ports would be forwarded to the President – one as a summary and a full report - by the Presidential Commission appointed to find out the district merit result issue. It is learnt that the report is to be presented the President tomorrow.
It is learnt that recommendations would be made regarding the full reorganization of the Examinations Department.
The Committee which was appointed by the President on December 30, comprised Technology and Research Ministry Secretary Dhara Wijethilake as President, Colombo University Vice Chancellor Professor Shanika Hirimburegama, Moratuwa University Vice Chancellor Professor Ananda Jayawardene, Uva University Vice Chancellor Professor Ranjith Premalal De Silva and Colombo Royal College Principal Upali Gunasekera as other members.
Source: Daily Mirror - Sri Lanka