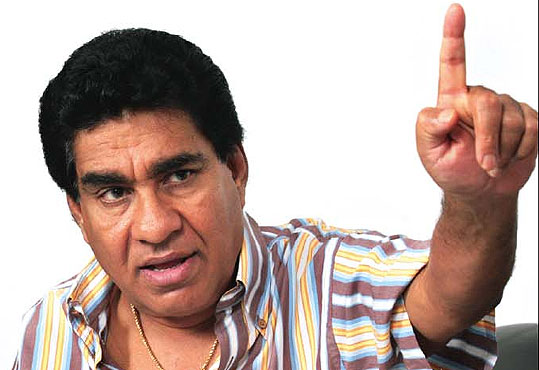 Public Relations Minister Mervyn Silva who is embroiled in controversy, with many allegations against him, said yesterday that some people went mad during the full moon -but not he.
The minister said that he had the blessings of God Kataragama and God Vishnu and, therefore, did not go mad. "Some people in Kelaniya make allegations against me to make me despondent. I am a person hailing from Giruwa Pattuwa in the south. I have documentary proof of the corruption of those who sling mud at me. If I have done anything wrong, point it out to me instead of making allegations against me in public places," he said. He said that he would not to make peace with his accusers.
"I do not shy away from these people. I am a genuine person. There should be discipline in every political party. These persons have breached the party's code of conduct. I hope the SLFP will take appropriate action against them," he said.
He added that he did not intend leaving Kelaniya because of these allegations.
Source: Daily Mirror - Sri Lanka