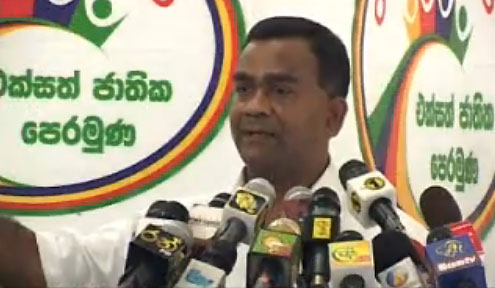 The main opposition UNP yesterday said it had decided to ignore the findings of the Darusman Report as the Government too had decided to ignore them.
This is seen as a change of stance as the party had earlier appointed a special committee under the chairmanship of former public servant Bradman Weerakoon to study the report and make recommendations to party leader Ranil Wickremesinghe on how to react to it.
Mr. Attanayake said the UNP did not intend to play the Government's role with regard to the report.
"It is the Government which should act upon it and not us and therefore it is not worth wasting our time initiating any action upon it," he said.
However he said the case would be different with regard to the Lessons Learnt and Reconciliation Commission (LLRC) report and assured that the UNP would come up with a clear stand on it after a careful study of that report.
Mr. Attanayake said the Government should implement the recommendations made by the LLRC.
In addition he said the LLRC had failed to come up with a mechanism to implement the recommendations it had made.
Source: Daily Mirror - Sri Lanka