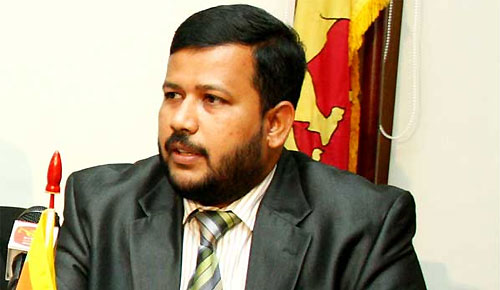 The All Ceylon Muslim Congress (ACMC) led by Minister Ishard Bathiutheen has decided to stand strong against any call for a re-merger of the North and East and calls upon the Muslim voters to be wary of the SLMC that continues to advocate the re-merger of the two provinces.
One must understand the background in which the late leader M.H.M. Ashraff brought forward the demand for a separate unit of devolution for the Muslims in the northeast, Secretary General of the ACMC, Y. L. S. Hameed said in a statement.
The Indo-lanka Accord and the consequent merger of the two provinces without consulting the Muslims who formed one third of the population in the East gave the impetus to the SLMC to emerge as the legitimate voice of the Muslims in the late eighties.
When the de-merger appeared to drift-away notwithstanding the assurance of a referendum which had the likelihood of causing a bloodbath between the two communities given the brandishing of lethal weapons by the LTTE, the late leader as a prudent alternative devised the concept of a separate non-contiguous unit for the Muslims, which has to—date not found favour with any other political party except for the UNP which has recognized a sub—unit for the Muslims in the 2005 Presidential election manifesto.
Now that the de-merger has already come into effect and the Eastern Provincial Administration has been put in place, the demand for a separate unit is uncalled for and not in the best interest of the Muslims.
However the motive of the current leadership of the SLMC behind the continued stand for the creation of a separate unit within the merged North—east is questionable and it is also ludicrous that the SLMC has apparently endorsed the T.N.A. which opposes the participation of Muslim representatives at the dialogue between the government and themselves and making representation on behalf of the Muslims too at the negotiating table.
History will record that T.N.A. Leader R. Sampanthan vehemently opposed even a move by the UNP government in 2005 to enlist 500 Muslim youth for the police service in order to be deployed in the East when the LTTE was butchering Muslims mercilessly.
Furthermore, the ACMC has serious reservations about land and police powers being devolved to the provinces exclusively.
Therefore it is now time that the dialogue between the Government and the TNA is made tripartite recognizing equal stakeholder-ship of the Muslims in the North-east issue.
Source: Daily Mirror - Sri Lanka