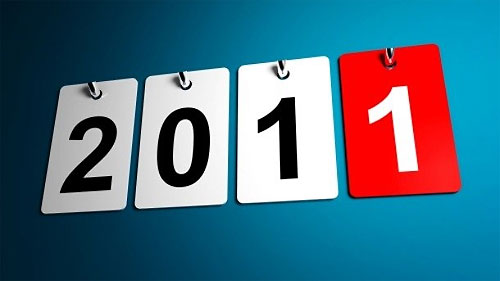 On this last day of 2011, New Year's Eve, often associated with balls and bust-ups, we need instead to reflect deeply on what we have done or failed to do in rebuilding a just and fair society. Mega development projects were launched during the year with much publicity and boasts of Sri Lanka becoming the miracle or the economic hub of Asia. But we need to look deep and honestly examine our conscience to make sure whether we are building on solid rock or sand. If we are not building on a solid foundation of justice, equality and democracy, then we may be building sand castles which will collapse when a storm hits us.
The 2012 budget presented by President Mahinda Rajapaksa in Parliament on November 21 and the Lessons Learnt and Reconciliation Commission report tabled in Parliament on December 16th were among the important issues we need to examine closely because what happens in 2012 or Sri Lanka's destiny itself may depend on them.
The budget debate went on for about a month with lively and sometimes angry if not disgraceful verbal duels on the funds allocated to various ministries. According to the budget the highest expenditure of more than 230 billion rupees is for the Defence Ministry and the Urban Development Authority which is deploying the military for various development projects . Questions have been raised as to whether we should or could maintain more than 200,000 security forces personnel more than two-anda-half years after the end of the war and why so much money is being used or wasted to buy the latest model helicopters for VIP travel. While those and related issues are important the vital question is linked to an issue that was not discussed during the budget debate.
Widely respected economist and UNP parliamentarian Harsha de Silva pointed out that Sri Lanka's biggest crisis may be the staggering and possibly shattering debt of more than 9,600 billion rupees including huge loans taken on commercial interest rates for various showpiece projects. This was not even mentioned in the budget but how on earth are we going to repay this unprecedented debt which will obviously be passed down to the next generation and those to come. Instead of giving deep thought to this and taking corrective measures the government is seeking more loans in what many independent analysts see as an irresponsible if not reckless economic policy. The corrective measures need to include a major change of attitude whereby Sri Lanka restores its time-tested cultural virtue of alpechchathavaya or a simple and humble lifestyle. For this transformation or turnaround to take place among the people, the example needs to come from political and other leaders. But what is often seen is the bust up of millions of rupees on extravagant schemes or events such as the floodlit night races in the Fort earlier this month and some of tonight's New Year's eve dances where people will spend more than what families could earn in a month.
Indeed we appear to have created two societies - the rich and ruling elite comprising less than 15 percent of the population but controlling more than 85 percent of the country's wealth and resources while 85 percent of the people are struggling to manage with their monthly wages or are surviving on the poverty line. If this trend continues we may see something worse than the three-decade ethnic war and some of the recent public protests or social bomb blasts may be signs of the times.
Source: Daily Mirror - Sri Lanka