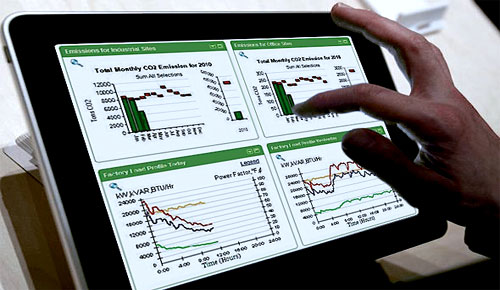 The Power and Energy Ministry is in the process of introducing the international power management package SLS ISO 50001 to big time power users from 2012 to minimize the estimated annual power wastage amounting to Rs. 9 billion.
Power and Energy Minister Patali Champika Ranawaka has instructed Ministry officials, and the Sustainable Energy Authority (SEA) to ensure SLS ISO 50001 is in place by January 1 at private and public sector establishments with heavy power consumption so that wastage and losses are reduced to zero by the end of 2012, a Ministry spokesman said.
Minister Ranawaka is of the view that the Government's ambitious plan to provide electricity to the entire country by the end of 2012 would be meaningless if the power sector sustains losses as much as Rs. 9 billion a year and therefore it is imperative that a strict quality standard must be in place at each and every institution.
Accordingly, the CEB, the SEA and the Sri Lanka Standards Institution (SISL) will provide necessary guidelines and technical instructions to large scale power purchasers in the private and public sector to follow SLS ISO 50001 in order to maintain strict financial, administrative and operational discipline with immediate effect to ensure waste and non vital services are kept to the minimum, he said. The spokesman said the necessary guidelines and operational instructions for registered power suppliers, auditors and the top management of concerned institutions have already been issued in a gazette notification. The standard package for the power sector will be implemented under the supervision of the SISL.
Minister Ranawaka has told the officials that the CEB will be able to save 240 gigawatt hours worth Rs. 10 billion a year with the introduction of the standard package at 150 establishments alone.
This is highly advantageous at a time the entire world is facing a power crisis, especially in hydro power, Minister Ranawaka has said.
Source: Daily Mirror - Sri Lanka