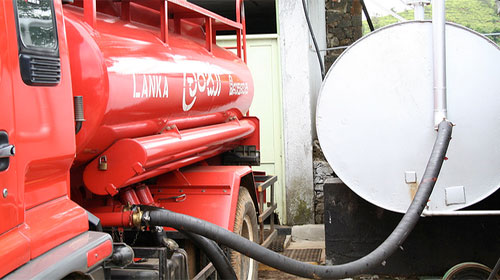 The CEYPETCO marketing division had initiated an inquiry to find out how a filling station at Kottawa had managed to obtain a stock of 9,000 litres of petrol from an unauthorized source.
The illegal stock of petrol has been detected during a raid conducted by CEYPETCO. They said that a preliminary investigation had revealed that the illegal stock of petrol had not been imported by either CEYPETCO or IOC but from another foreign supplier.
Meanwhile, Petroleum Industries Minister Susil Premajayantha had instructed the Police and the CEYPETCO officials to conduct a thorough investigation into the unauthorized purchase as only CEYPETCO and the IOC were authorized to import fuel and allied products into the country.
Meanwhile CEYPETCO had requested the Civil Engineering Faculty of the Moratuwa University to prepare a mechanism to ensure filling stations issue fuel of the highest quality in order to prevent contamination, a Petroleum Industries Ministry spokesman said yesterday. Minister Premajayantha has instructed officials to take steps to prevent fuel contamination as he has been receiving complaints from around the country of substandard fuel being issued by filling stations.
Source: Daily Mirror - Sri Lanka