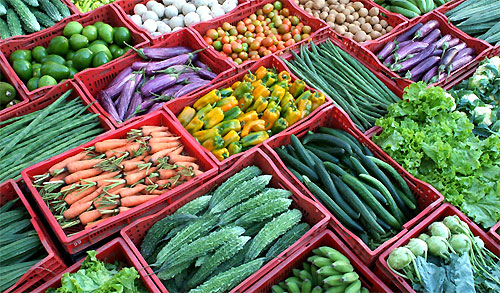 The 'crate law' will come into effect in mid January and large scale lorry transporters were encouraged to use plastic, plywood or hardboard crates to transport fruits and vegetables, Ministry of Trade said yesterday.
"If you see the gazette it allows for plastic, plywood and hardboard crates. There is no hard and fast rule on using plastic only," the Minister of Trade said.
According to him the large scale lorry transporters would have to comply.
"The prices of fruits and vegetables came down by 40% the next day after the islandwide protest," Ministry said.
The prices have now reached normal even though most of the transporters were transporting in crates.
The traders transporting to the Economic Centres islandwide could leave the crates and recollect them from any of the economic centres islandwide, the Ministry said. Most of these crates were stackable so that they could keep them on the roof of the lorries.
"The Police have agreed to give permission to all crate transporters," he added.
The law is beneficial to the farmer and the public and in the developed countries the wastage is only three to four per cent due to the use of crates, Ministry said.
Source: Daily Mirror - Sri Lanka