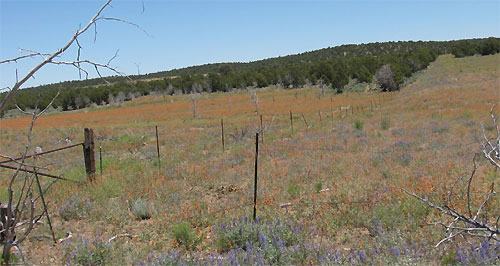 All underutilized or unproductive land given to farmers for cultivation under State grants, Mahaweli deeds or Swarna Bhoomi deeds would be acquired by the government if farmers fail to develop the lands, Irrigation and Water Resources Management Minister Nimal Siripala De Silva said yesterday.
Addressing a ceremony to give land deeds and financial assistance to colonists who had voluntarily offered their lands to the Rambukkan Oya Lower Valley Development Project, he said new settlers must learn to adapt to the new environment, new culture and a new way of life when they settle in a new locality.
The minister said all settlers under multi-purpose irrigation projects develop their own unique cultural and social values and traditions and there should be no exception among settlers who were going to start a new life under the Rambukkan-oya development programme. He said that the Mahaweli Authority would provide them with all possible assistance to adapt to their new life. About 2,300 landless families were to be settled under the scheme. The proposed Rambukkan Oya reservoir and irrigable area of the project is located in the Mundeni Aru River Basin in the Ampara District in the Eastern Province and at present less than one per cent of the land is utilized and the people practice stash and burn, rain-fed agriculture.
Source: Daily Mirror - Sri Lanka