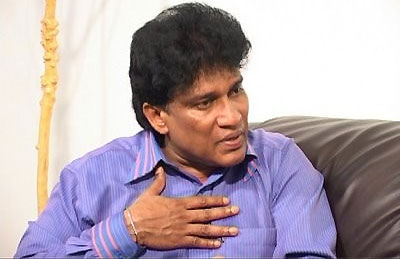 President Mahinda Rajapaksa had requested Democratic Peoples Front (DPF) leader Mano Ganesan to convince the TNA to drop its hard line stance, be flexible and cooperate with the government to find a solution to the national issue.
DPF sources told Daily Mirror that he made this request when he telephoned Mr. Ganesan to wish him on his birthday. According to sources Mr. Ganesan had told the President to come up with a political solution to the much maligned national question in the New Year.
President Rajapaksa had then re-iterated his request to Mr. Ganesan asking him to first talk to the TNA and convince them to give up their hard-line stance and come back to the talks so that a solution could be found to their grievances.
Mr. Ganesan, in response to the request made by the President, had pointed out to him that he as president enjoys the largest support base amidst the Sinhalese population in the country. He had said that no other Sinhala leader had this privilege today and that he was the Head of State not only for the Sinhalese but all of Sri Lanka.
Therefore the DPF leader had requested the president to bring in a political solution that could not be opposed by southern extremists.
Source: Daily Mirror - Sri Lanka