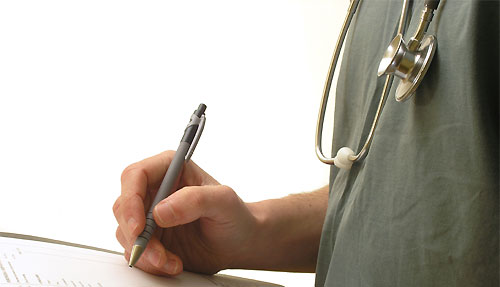 The Government Medical Officers Association (GMOA) yesterday threatened to resort to countrywide trade union action if it did not receive a favourable response to a letter sent to President Mahinda Rajapaksa weeks ago outlining the grievances of the medical profession in the country.
The letter addressed to President Rajapaksa from 40 medical organisations requested an urgent meeting with the President to discuss critical issues pertaining to the medical profession which needed to be immediately addressed.
The letter which was handed over to the President's office on December 6 received an acknowledgement from Presidential Secretary Lalith Weeratunge but there were no visible signs of receiving an official response on the matter, GMOA Assistant Secretary Sankalpa Marasinghe said.
"We were prepared for an all-island strike when the government failed to address our concerns over a private medical college during which time we were assured that a five-member committee would be appointed to inquire the issue in two months. However there is no sound of it now. If they continue at this rate and ignore our appeals we have no option but to go on strike," Marasinghe said.
He said the GMOA General Committee would meet at the end of the month at which time a decision will be made on the next step to be taken by the association. "There are so many other parties that are also concerned about the problems. They will also respond appropriately. We are getting ready for any eventuality. The ball is in their court. We will response accordingly," he said.
Some of the issues stated in the letter to the President are attempts to transform the Sri Lanka Medical Council (SLMC) to a public enterprise and remove SLMC chief Dr. Lalitha Mendis, the setting up of private medical colleges and measures taken to change the cut off marks for Act 16 examinations among many other concerns.
"The SLMC is the sole authority that is vested with the responsibility of assuring that the public is given a safe medical service by all medical professionals in the country. The SLMC is an autonomous body run with its own funds. However there are certain individuals who attempt to influence or undermine the powers of the SLMC. We are appealing to the government to respond urgently," he said.
Source: Daily Mirror - Sri Lanka