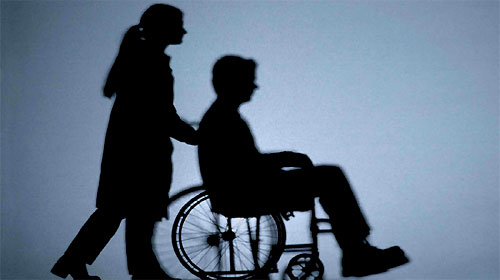 A job fair for the disabled will be held today as a step towards promoting and increasing employment opportunities.
The job fair will be open to the visually handicapped, the deaf, those without limbs, legs and other physical disabilities. The fair will comprise over 30 public and private sector businesses, banks and manufacturing industries that will interview applicants and pick suitable candidates for available vacancies.
"Disabled people have skills which can be put to good use and there are those who are graduates and have academic qualifications required for certain jobs. These people are rarely given a chance to find employment and this will be a good opportunity for them," a Labour Ministry official said.
Accordingly, telephone operator vacancies for the visually handicapped and elevator lift operator vacancies for those who are wheel-chair bound could be made available depending on the skills and the disability.
All disabled people who wish to participate are expected to bring their curriculum vitas, certificates and other necessary documents for the job interviews. "It is difficult to ascertain how many disabled people are there in Sri Lanka but according to the 2001 census there were reportedly 200,000 disabled people in the country of whom very few had access to employment. These numbers have increased," the Labour Ministry Coordinating Secretary Padmini Ratnayake said.
The job fairwill be held today (14) from 8 am onwards at the Ceylon Continental Hotel.
Source: Daily Mirror - Sri Lanka