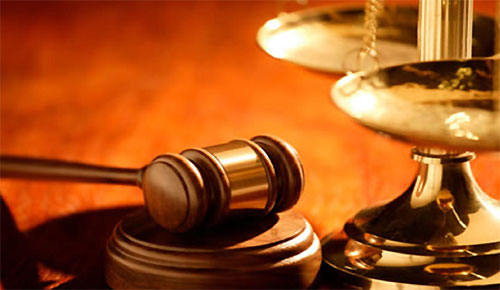 The government is to introduce a new comprehensive law on Contempt of Court in Sri Lanka very soon, the Justice Ministry said in its progress report submitted to Parliament. The ministry said that the bill which was being drafted at the moment would give effect to the recommendations of the committees on Juvenile Justice and Family Law
Around four years ago the Bar Association of Sri Lanka drafted a Contempt of Court law and forwarded it to the government for enactment.
The special committee appointed in this regard comprised Dr J. de Almeida Guneratne PC (Chairman), and attorneys Kishali PintoJayawardena and J.C. Weliamuna. The then BASL president Desmond Fernando also participated in the deliberations of the committee - - which extended over several months.
Asked for his comments on the subject, Mr. Weliamuna told Daily Mirror yesterday that there was no legal procedure to deal with Contempt of Court at present, especially with regard to matters pertaining to the Court of Appeal and the Supreme Court. "There is a procedure to deal with non-compliance of rulings by the district courts. In the absence of such a procedures for the Court of Appeal and the Supreme Court, we do not know what kind of punishment will be meted out to those found guilty of contempt. It could be ten years or 15 years," he said.
He said the BASL had drafted this law in accordance with international standards,
However, he was unable to say whether the law which the government was now drafting was the one drafted by the BASL or one deriving insights from it or an entirely new one.
Asked for his comments, Justice Minister Rauff Hakeem said that he would be able to comment on it only after seeing the bill now being drafted.
Among the other bills that are being drafted at the moment by the ministry is the Muslim Marriage and Divorce (Amendment) Bill.
Amendments to the Muslim Marriage and Divorce Act are being discussed by a committee appointed by the Minister of Justice and are in the process of the being drafted.
Source: Daily Mirror - Sri Lanka