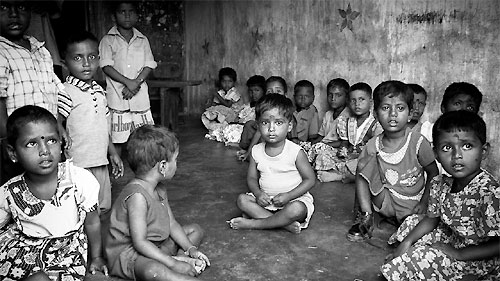 The end of a thirty-year war of terror signified more than an end of a violent era in Sri Lanka. It was seen as an opportunity for the alienated communities to come together, for understanding to foster and reach a viable peace. It was seen as a time when petty political posturing would finally take a back seat and give way to mature statesmanship from all sides. Yet, the two years that passed has shown little hope in this direction. Despite assurances by the relevant parties little has been witnessed by way of actual commitment towards this end. Nationalistic political manoeuverings by entities on both sides of the conflict have ensured a deepening vacuum for peace and understanding to grow between. Granted, the necessity at this juncture is not to seek solutions for an agenda fuelled by terrorism and breaking the country in two. The faster the Tamil National Alliance appreciates this ground reality the faster real pace can be achieved.
The speed with which such peace is to be achieved however cannot remain the single motivating factor for either the government or the TNA. Much will remain in the viability of the peace sought and finally achieved.
The necessity, therefore, for the government to insist on certain security measures in the North and East cannot be ignored or denied. Neither can the government afford to take comfort in the desperate nature of the displaced as they await normalcy to resume. A plight; that the TNA need necessarily to be mindful of continuing to contribute by allowing for time wasted as its political stances are refused to be moved away from.
It is sadly the same irresponsible nature that seems to be employed by the government towards the talks between them and the TNA when Head of the government delegation Minister Nimal Siripala De Silva refuses to express the government's position on the latest round of talks to our reporter. As our news report on this situation shows, he has refused to comment on the talks, on grounds of TNA MP being the preferred spokesman for the ensuing talks.
The absurdity of the claim apart, the statement stands proof of the irresponsibility with which the talks are progressing. As comforting as the thought that the talks have succeeded to a point where the TNA can indeed speak for both the government as well as the TNA is, the political impasse created cannot be over looked. It is imperative that the government and the TNA remain attuned to the fervent hope for peace and stability in the hearts of the people of this country. Neither party can no longer afford to obtain political mileage of a situation that claimed the lives of thousands of people of this country, denied them their basic rights and held them hostage to a terror that must not be allowed to reign once more.
Source: Daily Mirror - Sri Lanka