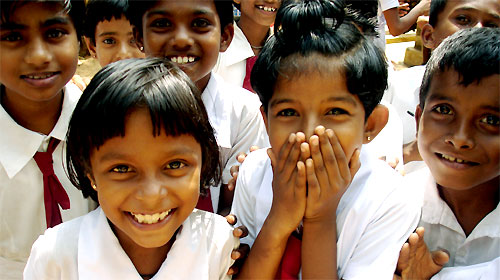 As many as 41,923 students had dropped out of school and given up their studies due to various reasons last year, a report had revealed.
The Annual Report of the Auditor General, that came out yesterday, said that 46,854 students had given up studies in this manner the previous year, while the figure had reached 46,173 in 2008. The report had dealt with a wide range of issues facing the education sector. One of the facts that came out in the report was the ratio of one teacher per 24 students in the primary school level whereas a ratio of one teacher per 15 students was seen at secondary level.
The report found that the drive launched by the Education Ministry to improve computer literacy among schools had not achieved the desired objective during the year under review. Though internet facilities were expected to be given to 372 schools, such facilities had reached only 259 schools. A census conducted in 2009 had found that most of the schools in the districts of Mullaitivu and Killinochchi had been closed down due to the war that prevailed in those Districts at that time.
According to inspections carried out, the wide disparities in the deployment of teachers had been identified from zone to zone. It was recognized that while in certain zones teachers had been deployed in excess of the required number there had been a shortage of teachers in others. The audit had revealed an excess of 50 principals in one particular zone, 259 vice-principals in eight zones, 4,931 teachers in 17 zones, and 70 sectional heads in two zones.
Source: Daily Mirror - Sri Lanka