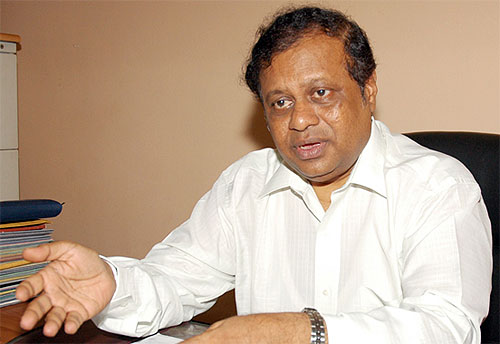 The company, that supplied inferior quality petrol to the CPC that had caused motorists' cars to stall among other consequences, has agreed to compensate us soon, Minister of Petroleum Resources Susil Premajayantha informed Parliament yesterday.
Mr. Premajayantha, who was speaking during the committee stage debate on the budget yesterday, said that while CPC had completed the payment of compensation to motorists who had suffered such mishaps locally, the organization would slowly be able to recover the losses as a result of this debacle and would bounce back.
Referring to the hedging deal that had cost the government huge losses as a result of losing the case in the commercial high courts internationally, he said that the government had completed the process of reconciling those losses as well.
Responding to charges put forward by the UNP on the debilitated condition of the main oil refinery in Kolonnawa, he said that negotiations were continuing with Iran on the re-construction of the oil refinery which would be concluded soon.
Source: Daily Mirror - Sri Lanka