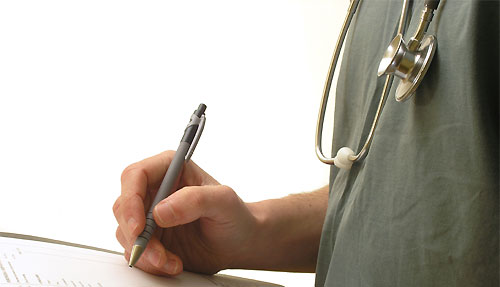 Some 40 medical organisations including the Government Medical Officers Association (GMOA) and the Sri Lanka Medical Association (SLMA) have sought an urgent meeting with President Mahinda Rajapaksa regarding a Treasury circular that had listed the Sri Lanka Medical Council as a public enterprise.
The request had been made through three letters addressed to the President by the organizations representing medical professionals following a meeting on Monday at the SLMA. GMOA Assistant Secretary Dr. Upul Gunasekere said for the first time in history medical associations have made a request to meet the President to address issues as medical professionals saw a growing crisis in the country's health sector.
"As medical professionals we see the pitfalls that have arisen due to the recent events and because it is we who on a daily basis treat patients coming with the hope of healing their ailments. We see the need to address these issues immediately. It is the people who will be affected more than us," Dr. Gunasekere said.
He said the GMOA was only informed about a decision to convert the SLMC to a public enterprise Chandika Epitakaduwa when a second circular was sent by the Treasury Secretary in October this year. Dr. Gunasekera said the SLMC did not fulfil the requirements necessary to be a public enterprise.
The GMOA Secretary Dr. Chandika Epitakaduwa said the suggestion was first made in 2009 but the authorities refrained from going ahead after a question was raised as to how the government would fund the SLMC.
"The SLMC is an independently functioning body receiving private funds through examinations and other means. We suspect there might be some hidden agendas behind this move," Epitakaduwa said.
Dr. Gunasekere said they would also request the President to permit Dr. Lalitha Mendis to complete her current term as SLMC President. Among the other issues they hope to discuss are the intimidation of the SLMC registrar and other medical professionals, the setting up of private medical institutions without necessary facilities or staff and other issues.
Source: Daily Mirror - Sri Lanka