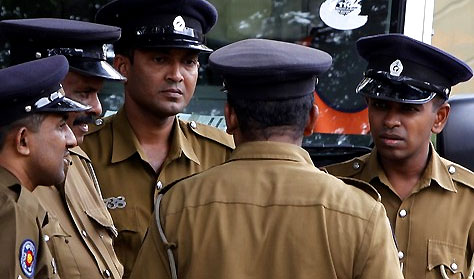 The police will conduct a route march in Kilinochchi on Thursday after a thirty-year lapse, reviving a tradition that has been practised from the colonial times.
Mannar DIG Maxi Proctor said during the war the police could not perform its duties freely for the people's welfare and now it was the time for the police to do so while maintaining old traditions. The march will be held after the conclusion of the annual inspection by the Kilinochchi DIG. "The route march will comprise 14 platoons from seven police divisions in the Northern Province. Each platoon will have 24 men while two women platoons will also join the route march," he said.
"This march is intended to display the police strength in the North," he said offering an open invitation to the people to witness the route march.
Several government representatives and security forces personnel will also be in Kilinochchi to witness the march.
The seven police divisions in the North are Mannar, Mullaitivu, Kilinochchi, Jaffna, KKS, Mankulam and Vavuniya while Senior DIG Gamini Silva is in charge of them.
Source: Daily Mirror - Sri Lanka