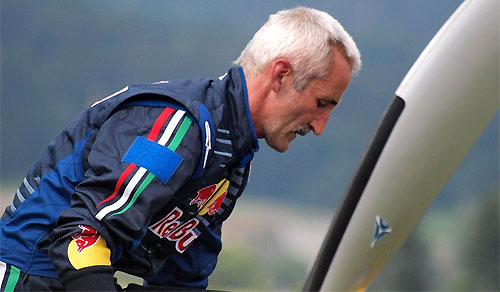 December 3, 2011, Colombo. Unawatuna beach belt was a hive of activity as throngs of Sri Lankans gathered on the beach to witness the first ever Red Bull Air Show in the country.
All roads down to the Unawatuna beach belt were bumper to bumper traffic as Sri Lankans gathered to watch the Godfather of the Red Bull Air Races. Peter Besenyei, thrilled the crowds of Sri Lanka and performed to amazing aerobatics in the air.
Having done a test flight in Ratmalana and a teaser flight over Sigiriya, Peter performed marvelously over the clear blue skies of Unawatuna. The crowds surpassing over 50,000 watched in awe as he created magic in the skies.
The Red Bull Air Show, which attracted record crowds, was the first for any event down South. The event also created history by being the first ever Air Show to be hosted in the Island.
The event that was free for public viewing, offered the public a full day of activity with a grand finale of a spectacular After Party with famed Red Bull DJS TapTap and Fameluck. The supplementary activities included Sea Swim Competition, Sand Castle Building competition, Art competition, beach rugby and volleyball.
Red Bull's Champion Pilot Peter Besenyei has been termed the Godfather of the Red Bull Air Races and has been bestowed by many aviation awards and accolades. This includes 4 FAI World and 2 European World Championship titles and World Championships each. The Red Bull Air Show was launched at an exclusive launch 'take-off ' party which was an invites only event for the crème de la crème of Sri Lankan society.
This will be followed by the re-launch of the once famous flight nights in Colombo and down South. About the Red Bull Air Race The Red Bull Air Show was conceived in 2001 in the Red Bull sports think-tank which has been responsible for creating a range of new sports events across the world. The aim was to develop a new aviation race that would challenge the ability of the world's best pilots, creating a race in the sky that was not simply about speed, but also precision and skill. The answer was to build a specially designed obstacle course which the pilots would navigate at high speeds.
Source: Daily Mirror - Sri Lanka