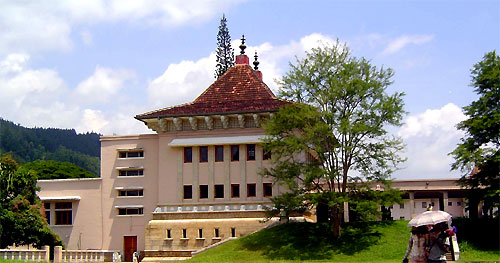 An undergraduate of Peradeniya University has been mentally traumatised after being subjected to inhumane forms of ragging, doctors say. The 20 year old student of the Arts Faculty had been admitted to the Peradeniya hospital after being harassed during the rag.
He is undergoing treatment in a ward reserved for mentally ill patients.
The Peradeniya Police who are conducting inquiries into the incident said the student was under psychiatric treatment and not mentally sound to make a statement.
The student who is from Beliatta entered the Peradeniya University on October 17, 2011. He had been subjected to continual ragging by senior students. On October 30, he was taken ill allegedly due to the continual harassment. The student had gone home and told his parents that he did not want to return to the university. His parents had admitted him to the Peradeniya hospital on October 30. Police said they had made another attempt on Saturday to record his statement but failed.
OIC Crime Investigations IP Vijitha Wijekoon, and SI B.m.navaratne are conducting inquiries on the instructions of OIC Peradeniya Police Jaliya Heenkenda and ASP J.b.mohottige
Source: Daily Mirror - Sri Lanka