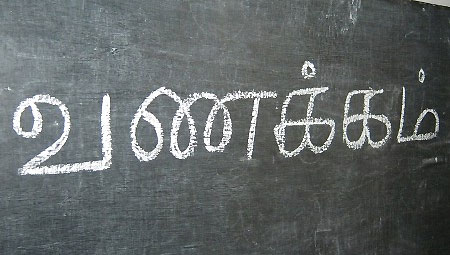 Indicating that this year's budget proposal of creating a trilingual society should be made more effective, UPFA MP for Nuwara Eliya District V. S. Radhakrishnan said yesterday that all Sinhalese members of Parliament should be made conversant in Tamil.
Speaking during the debate on the second reading of the budget in the House yesterday, Mr. Radhakrishnan said Sinhalese should take more interest in learning Tamil stressing that it is essential to build up a closer relationship between the two communities. "Sinhalese are not eager to learn Tamil just as the Tamils are keen on learning Sinhala," he said, Mr. Radhakrishnan who spoke in Tamil yesterday said he would make his speeches in Sinhala whenever he participates in Parliament debates in the future.
The MP who also focused on the housing in the estate sector said it is one of the major problems faced by the estate workers have not been effectively solved to date. "These workers that have been living in line rooms since the colonial period," he said pointing out that the housing programme launched by the present government in the estate sector had not reaped desired results.
He also stressed that hospital facilities should also be improved.
Source: Daily Mirror - Sri Lanka