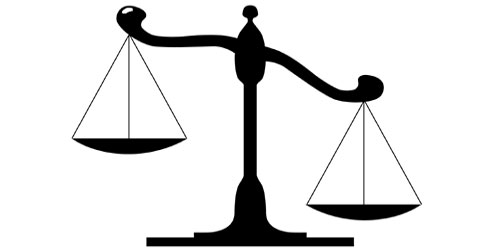 More than 150 members of the Bar Association of Sri Lanka (BASL) have called for a special general meeting of this premier body of lawyers to consider a resolution protesting the government's decision to appoint a Parliamentary Select Committee to probe the conduct of retired Chief Justice Sarath N. Silva during his often headline-hitting term in that highest judicial post.
As in the case of former Army Commander Sarath Fonseka – who was once described by the Rajapaksa regime as the best Army Commander in the world but is now facing prosecution after prosecution, bordering on political persecution -- the move against Sarath N. Silva also appears to be more of a political vendetta than any legal or legitimate action against misconduct, which might include alleged prejudice or politicization of judicial verdicts.
Sarath N. Silva's term largely during the administration of President Chandrika Bandaranaike Kumaratunga was often controversial and criticized, though in understatements or undertones because of the fear of contempt of court charges, which have not been codified. One of the allegations against him was that he sidelined and sometimes even persecuted Supreme Court Judges who did not always agree with him. One such case was that of Justice Mark Fernando who was widely respected in Sri Lanka and overseas not only for his deep perception of the law and justice but also for his forthright independence and impartiality. He was often put on par with former Chief Justice Neville Samarakoon, who eventually faced impeachment because he insisted on his right and responsibility to be independent.
Justice Samarakoon had been for a long time J.R. Jayewardene's lawyer and when Mr. Jayewardene became the all-powerful executive president, he decided to elevate Mr. Samarakoon straight from the private bar to the post of Chief Justice, but there were few if any objections because Mr. Samarakoon was so widely respected for his independence, integrity and extraordinary jurisprudence. If President Jayewardene thought that Chief Justice Samarakoon would take personal relationships into consideration in his judgments, he was sadly mistaken and was so angry that he threatened to misuse his five-sixth majority and haul up Chief Justice Samarakoon for impeachment by a servile parliament. Mr. Samarakoon, obviously not wanting to damage the role of either the judiciary or the legislature resigned and left the country. Sri Lanka lost one of its best legal luminaries.
So was the case with Justice Mark Fernando. Sidelined and often left out of the Supreme Court Benches hearing important cases, Justice Fernando retired prematurely and died a sad man. In the aftermath of several questionable judgments and the ugly Battaramulla episode, Prime Minister Ranil Wickremesinghe when he came to office in December 2001 was known to have been under pressure to haul up Chief Justice Sarath N. Silva for impeachment but Mr. Wickremesinghe did not do it apparently because he did not wish to upset the democratic foundation of the separation of powers through checks and balances. Having said this about Mr. Silva, we still urge the Rajapaksa regime not to take action against the retired Chief Justice because the whole process is likely to further damage democracy or what is left of it.
The retired CJ is now severely critical of the government and regularly preaches the Dhamma on the Buddhist TV channel. If he is repenting for the role he played in the politicization of the judiciary, then he might change his Karma but the damage done to the independent judiciary appears to be beyond redemption.
Source: Daily Mirror - Sri Lanka