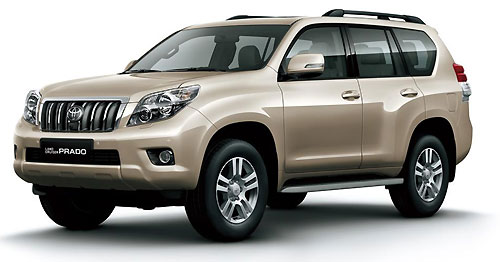 Two suspects who are alleged to have sold locally assembled Prado Jeeps carrying engine numbers and chassis numbers of motor bikes were remanded till November 30.
Counsel Neville Abeyratne with Pradeep Gamage appearing for the complainant told Colombo Additional Magistrate Paharsha Ranasinghe that the main suspect Ranadewa Amarasuriya who had masterminded the scam was missing for some time.
The CID said they initiated investigations on a complaint made by Samantha Suriyaarachchi to the Police Relief Centre.
CID Inspector D.G. Pushpakumara told court the complainant had been engaged in business with the main suspect. In 2009 the complainant had mortgaged 18 motor bikes to the suspect. The suspect had taken cheques and signed blank papers from the complainant at the time the motor bikes were mortgaged. Later the suspect had filed two suits in court against the complainant.
The Counsel said the suspect had used the engine and chassis numbers of two motor bikes.
The Police said they seized the Prado Jeep from the custody of Malcolm Thirimanne of Anuradhapura. Mr. Thirimanne told the CID that he purchased the vehicle from Priyadewa Amarasuriya for Rs.6 million. The CID said Ranadewa Amarasuriya was the main suspect. The CID said the number of a motor bike was used on another assembled Prado Jeep. Counsel Jayantha Weerasinghe appearing with Anton Senanayake for the the defence said the two suspects who were produced in court were employees of the main suspect and they had nothing to do with the incident. He moved to release them on bail. Complainantís counsel said the suspects had cases in other courts and if they were released on bail it would badly affect the other cases and moved to remand the sus pects.
Source: Daily Mirror - Sri Lanka