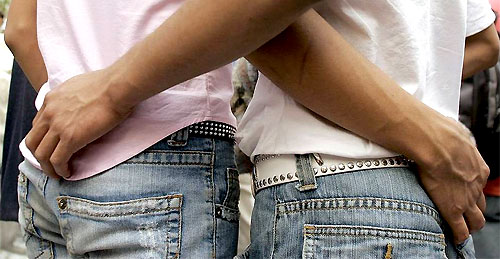 British Prime Minister David Cameron's threat to withhold aid from countries that ban homosexuality is not applicable to Sri Lanka, British High Commissioner to Sri Lanka John Rankin said yesterday.
According to High Commissioner Rankin, the reference made by the British Prime Minister was to aid that comes under the category of "General Budget Support" in the UK'S Department for International Development (DFID) and Sri Lanka doesn't come under this. "The Prime Minister's reference is therefore not applicable to Sri Lanka," Mr. Rankin told the Daily Mirror. When asked whether it is reasonable for Britain to dictate terms to other governments, Mr. Rankin said, "It is for individual countries to make their own decisions in this area and we cannot determine what other governments do. But in our foreign policy we try to support human rights and values, and I make no apology for that." "This is money of UK taxpayers and we seek in our foreign policy to encourage all countries to
promote and respect fundamental human rights. We believe that laws which outlaw and prohibit homosexuality are a breach of fundamental human rights. I think it is legitimate for the British government to have concerns about such breaches," Rankin added.
The High Commissioner further stated that British companies wanted confidence that their investments in the country "will be free from arbitrary action" in addition to transparency and tax incentives.
Source: Daily Mirror - Sri Lanka