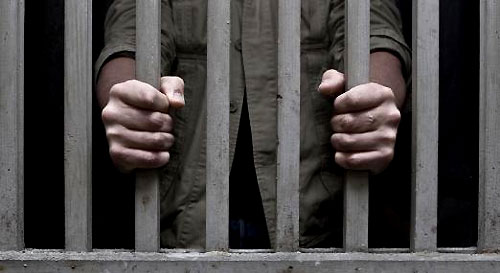 Three Habeas Corpus (an order requiring a person to be brought into court) petitions have been filed before the Court of Appeal alleging that a student who was about to leave the country to be enrolled at the University College of London along with two of his friends were allegedly abducted in 2008 and were being kept in continuous incommunicado detention by Navy personnel.
They on November 11 filed three separate Habeas Corpus petitions before the Court of Appeal in a bid to locate their children. Mrs Saroja Naganathan (mother) file her petitioner for her son Rajiv Naganathan while G.visvanathan for his son Pradeep and Mrs. Kaveri Ramalingam for her son Thilakeswaran all of them were from Kotahena. In their petitions filed through Attorney-at-law Gowry Shangary Thavarasha, they cited Navy Commander Vice Admiral D.W.A.S.DISsanayake, IGP N.k.ilangakoon, the Attorney General as Respondents. Rajiv Naganathan (24) was to be enrolled at the University College of London for the Medical stream in September 2008.
Pradeep (19) was G.C.E.(A/L) student in a Colombo school while Thilakeswaran (17) was a student of G.C.E (A/L) in an International College.rajivís father on September 17 arranged a going-away dinner party for his son as he was to leave the country on the following day to be enrolled at University College of London. His friends Thilakeswaran, Pradeep and Dilan Mohamed were present at the dinner. After the dinner, around 9.00 p.m., Rajiv left with his friends in a motor vehicle belonged to a family friend for a haircut.
Even the following day (18), Rajiv, Thilakeswaran and Pradeep did not return home, their parents made a complaint to the Kotahena Police Station despite several inquiries from the police, the parents did not received any material information about the disappearance of their children.
In January 2009, Rajivís father received several telephone calls from a mobile phone from an individual who identified himself as Chaminda informing that his son and his friends were being held in Mannar and he demanded Rs. 25 lakhs for the safe return of their sons.
In February 2009, an individual identifying himself as Bandukumara contacted him over mobile phone and informed that the Corpus are being detained in Batticaloa.petitioners claim that the Corpus were initially detained in a house in Colombo believed to be situated at Chaithya Road, Colombo Fort and were thereafter transferred to Trincomalee Navy Base.
The Petitioners allege the Respondents have failed to inform them of the ground for the arrest and detention and contend that the Corpus were neither persons subject to naval law nor liable to naval custody under the Navy Law.
Source: Daily Mirror - Sri Lanka