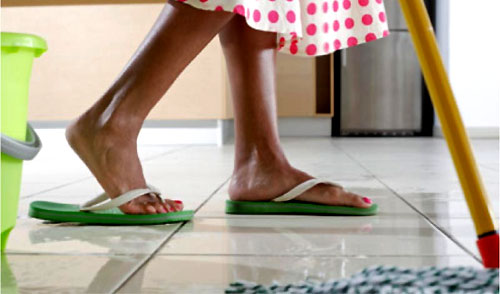 In an alarming disclosure, a post mortem examination on a 28-year-old Sri Lankan housemaid who had died in Kuwait, found that several internal organs had been missing.
The victimís brother Priyantha Bandara Gunawardene said the Negombo General Hospital JMO Dr.a.dayapala who performed the postmortem examination had told them that the body had been cut open from the abdomen up to the neck and stitched and that several internal organs including the heart and kidneys had been removed before sending the body to Sri Lanka. The victim Shyamali Kumari Gunawardene of Vijithapura, Kalawewa had died on October 31 and her body was flown to Sri Lanka last Friday. Mr. Gunawardene said the death certificate issued by the Kuwaiti authorities had not mentioned anything about the removal of any internal organ. He said his sisterís death was informed to him by another Sri Lankan woman employed in Kuwait and not by the employers or the Sri Lankan Embassy.
Priyantha said a doctor who was a family friend accompanied him to Katunayake Airport to take over the body and he examined the death certificate to find no mention about the cause of death. He suspects foul play and requests the Sri Lankan government to hold a formal inquiry into his sisterís death.
Source: Daily Mirror - Sri Lanka