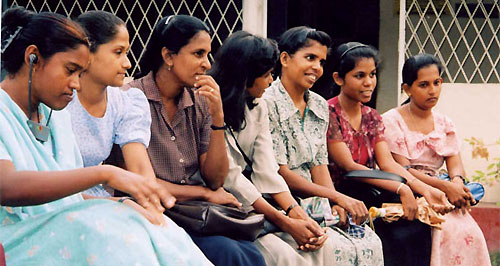 Free Trade Zone (FTZ) workers yesterday demanded a 40 percent salary increase to compensate for the rising cost of living.
The Inter-company Employees Union (ICEU) said workers in Katunayake, Biyagama, Koggala and Seethawaka receive a minimum salary of Rs.8000 which inadequate to meet their daily expenses like boarding fees, travel expenses and other essential needs. The recent fuel hike has also affected them ICEU President Wasantha Samarasinghe said.
"The increasing cost of living is making it impossible for us to carry on. It is a constant struggle and we are asking the government to avail us of these burdens by giving a salary increment of 40 percent," Mr. Samarasinghe said.
Mr. Samarasinghe said the Board of Investment had recommended an increase of Rs. 500 to 800 for FTZ workers, but those who were entitled to such increments had to forego their overtime salaries.
"FTZ workers are now earning less as there are less orders coming in. Therefore we are facing grave difficulties," Mr. Samarasinghe said.
Source: Daily Mirror - Sri Lanka