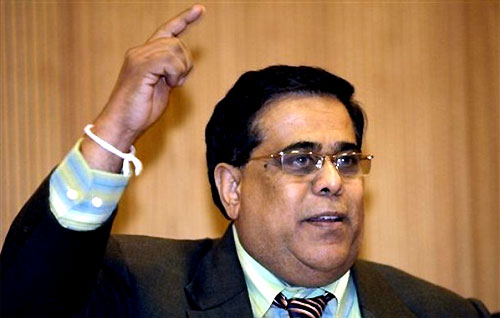 Police could not record a statement from United People's Freedom Alliance (UPFA) parliamentarian Duminda Silva, who was injured in the October 8 Mulleriyawa shooting incident, because he was lying unconscious in hospital," the government told parliament yesterday.
House Leader Nimal Siripala de Silva said Mr. Silva was rushed to the intensive care unit of the Sri Jayewardenepura Hospital and was warded there till November 1. He was then flown abroad by his family members for further treatment. "During that time Mr. Silva was unconscious. His speech was incoherent. Therefore, police did not record a statement from him," Mr. De Silva said when responding to a question by United National Party (UNP) parliamentarian Dayasiri Jayasekara who asked how a person alleged to have been involved in a killing was allowed to leave the country and that too with the help of the government.
He said Mr. Silva had not been identified as a suspect wanted in a court of law, and as such there was no reason why he could not leave the country for medical treatment. "According to humanitarian principles, any injured person should be allowed to seek medical treatment. Police have not identified him as a suspect. He is not an accused of any case so far. Therefore, we cannot prevent him being taken out of the country," Mr. de Silva said.
To an allegation that Police Assistant Superintendent Samudrajeewa who was investigating the investigations into this shooting incident was suddenly transferred all of a sudden, Mr. De Silva said this police officer was transferred to fill a vacancy in the Mount Lavinia police division.
"ASP Samudrajeewa was not involved in the arrest of suspects in the assassination of Bharatha Lakshman Premachandra," he said. "ASP W.R.I.K. Karunakelage who worked at Mount Lavonia was transferred to Anuradhapura following various reports against him and Mr. Samudrajeewa was sent there to fill that vacancy.
Source: Daily Mirror - Sri Lanka