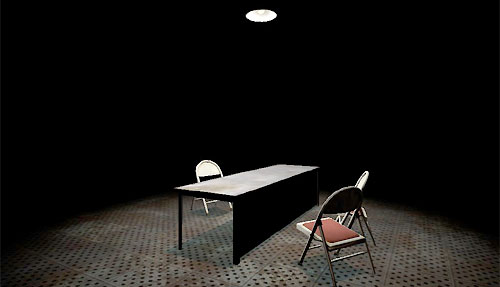 Senior Counsel for the detained Bambalapitiya Businessman drew the attention of the Supreme Court although the petitioner businessman had been discharged from the criminal proceedings in the Magistrateís Court, his properties and belongings taken into police custody have not yet been returned.
The fundamental rights petition filed on behalf of the businessman Ramasamy Prabakaran came up before the Bench comprising Chief Justice Shirani A.bandaranayake, Justices P.a.ratnayake and Priyasath Dep.
The Petitioner stated he was detained and interrogated inter alia for his purported association with Col. Ranjith Chandrasiri Perera.
Attorney General, CID Director, Colombo Crimes Division (CCD) Director, Former SSP of CCD Vaas Gunawardena, DIG Anura Senanayake, ASPS Wedasinghe, Ariyaratne, Ravindra and Nanayakkara as well as OIC of the CCD IP Jayatilake, CCD Sergeant, Chief Inspector Percy Perera and SP Mahin Dole of State Intelligence Service (SIS), Wellawatte Police OIC and the IGP were cited as Respondents.
Presidentís Counsel Romesh de Silva with K.S.RATnavale appeared for the Petitioner. Counsel informed Court that the Petitioner had been discharged. He brought to the attention of the Court that petitionerís vehicle and apartment unit, lot of documents and files had been taken into police custody and urged those properties and belongings should be returned to the petitioner.
Senior State Counsel Shanaka Wijesinghe moved for time to obtain instructions. The Court fixed the matter to be mentioned on January 16 next year. In July 2009, he was transferred to the CID. In September 2009, during the visit of Colombo Chief Magistrate Hapuarachchi, he complained to him where the Magistrate expressed shock and dismay at the injuries sustained by him. Magistrate ordered that he be sent for medical examination by JMO. However the CID did not comply with that direction, he stated.
He states that he has not been served with Detention order or any other lawful order to have him under custody. He complained his fundamental right to freedom from torture, right to equality and equal protection of the law as well as freedom from arbitrary arrest and detention are violated by the Respondents.
He is seeking an order from the Court to award him a compensation of Rs 90,000,000. The Petitioner is a businessman in the sale and marketing of electronic, electrical and other household items in a Trade Complex at Bambalapitiya.
Source: Daily Mirror - Sri Lanka