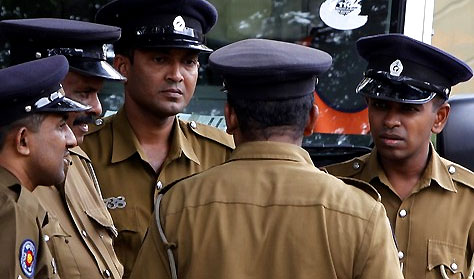 The government decided yesterday to introduce a special uniform for members of the Ministerial Security Division (MSD) who are assigned to provide security to MPS, sources said.
IGP N.K. Ilangakoon participated in the government parliamentary group meeting as a special guest yesterday evening and briefed the members about the previous decision to make it compulsory for MSD personnel to wear uniform when providing security to MPS. He had reportedly said that the decision was taken to prevent the possible mingling of unwanted persons with MSD personnel for various untoward activities.
However, the government ministers had opposed this move earlier because of the practical difficulties involved in wearing uniforms all the time. Minister Felix Perera had reportedly said that on one occasion some foreigners had got frightened and run away when he entered a hotel with MSD personnel in uniform.
Accordingly at the meeting yesterday, it was decided to introduce a special uniform kit for MSD personnel. Sources close to the government said that this uniform kit would be charm and distinguishable.
Source: Daily Mirror - Sri Lanka