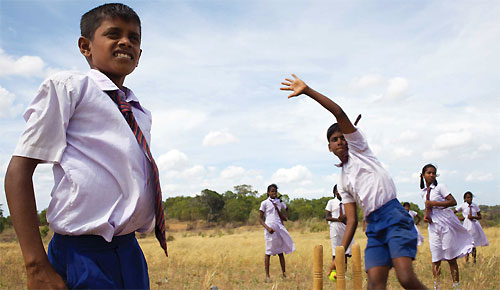 UNP leader Ranil Wickremesinghe stressed the need of change in the education system keeping abreast with the interests of the 21st century.
Addressing a function in Balapitiya, he said that a decision should be taken at national level in this matter. He said that even the opposition had a challenge to face in this respect along with the arms of the government.
"Education is important to go ahead with trends in the modern world. Late Ministers such as C.W.W. Kannangara introduced scholarship programmes. We all came up in life through education. The world has entered the 21st century. All the subjects such as Computer Technology, English language, Science and Mathematics should be revised. Here, we use exercise books. Yet, in most countries, computers are used for that purpose," he said.
Mr. Wickremesinghe said that only a few international schools in Sri Lanka had revised their curricula in keeping with the interests of the modern world whereas the government schools had failed in this task.
Source: Daily Mirror - Sri Lanka