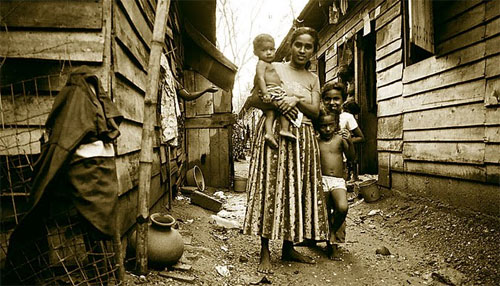 My dear Mahinda Aiya, Ayubowan, vanakkam and assalamu alaikkum as you retur n from the Commonwealth Summit in Australia where you faced an unexpected propaganda onslaught from the pro-tiger Tamil Diaspora.
Australia's main television channel, ABC, telecast several prog rammes showing alleged war crimes by Sri Lankan troops.
The Defence Ministry in Colombo responded f ast by making a video film which under mined the credibility of those who made the allegations. But those were not screened in Australia and Sri Lanka came under heavy-fire with a court case also being filed against you on war crimes charges.
Some Tamil groups and Australian Rights groups even called for the review on the decision to hold the 2013 Commonwealth summit in Hambantota, but they did not succeed.
Analysts say the crisis during your visit to Australia was similar to what happen in Britain when you went there for your aborted move to address the prestigious Oxford Union. External Affairs Ministry experts and the highly-paid public relations firms in the West did not foresee what happened in Britain or Australia and thus counter-measures could not be taken.
The political fire in Australia ended with a fuel-shock on Saturday night with the Ceylon Petroleum Corporation (CPC) announcing a substantial increase in the price of petrol, diesel and kerosene.
This drastic pre-budget measure is likely to lead to an increase in the prices of hundreds of items. Three-wheeler drivers increased their rates from Sunday while bus and train fares are also likely to go up soon, pushing millions of people more into the pover ty trap.
The CPC on Monday blamed the Ceylon Electricity Board (CEB) for the fuel price hikes. It said supplying fuel to the CEB had led to heavy losses which left the CPC with no option but to increase prices. The CEB which is losing more than Rs.160 million a day said its losses would increase and it would now have to pay higher prices for fuel obtained from the CPC.
Therefore an increase in electricity rates is also likely soon. The CEB has already sought approval from the Public Utilities Commission to increase rates and this is likely to happen from this month before or after the November 21 budget.
As state institutions indulge in their normal blame game, the main opposition United National Party (UNP) on Monday accused the gover nment of imposing unbearable burdens on millions of people to sustain state bodies which were running at a loss.
The UNP said besides, the CPC and CEB which were suffering heavy losses, even SriLankan Airlines and the socalled budget carrier Mihin Lanka owed huge fuel bills to the CPC.
Another shock on Monday was the release of Kandy's former mayor Kesara Senanayake who had been convicted on bribery and corruption charges. He was released on a presidential pardon after he was convicted by Colombo's Chief Magistrate and the conviction was upheld by the High Court, the Court of Appeal and the Supreme Court.
Analysts say this is the first time a VIP convicted on corruption charges has been released on a presidential pardon.
Rampant unprecedented corruption with the plunder and pillage of public money and resources is widely seen as the main crises in Sri Lanka and analysts wonder what effect such a pardon would have on any battle against corruption.
If power corrupts and absolute power corrupts absolutely, then we wonder what would happen when there are pardons for cor ruption.
Source: Daily Mirror - Sri Lanka