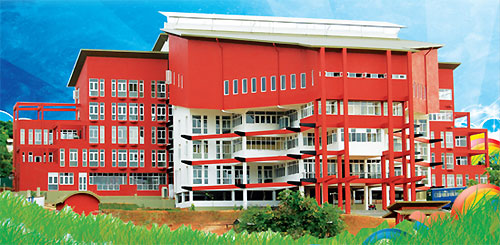 The Health Ministry said yesterday that the five-member committee appointed to investigate the private medical college in Malabe which has come under strong criticism in recent times by government doctors and local medical faculty students was still in the deliberation process and the committee would release its report in the coming weeks.
Health Ministry Secretary Dr. Ravindra Ruberu said once the report was completed the committee recommendations would be implemented and that existing issues pertaining to the South Asian Institute of Technology and Medicine (SAITM) would be resolved.
Although SAITM recently announced that Dr. Ruberu had agreed to provide government hospitals for clinical training, he said he had not given such assurances to the institution.
"The statements made by them gave the impression that I had discussed the matter with them but there were no discussions on the matter. The ministry had not given approval to the institution to carry out clinical classes in government hospitals," Dr. Ruberu said.
Source: Daily Mirror - Sri Lanka