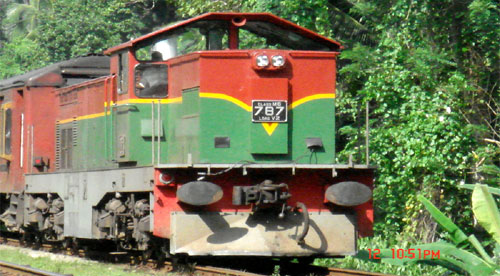 The Locomotive Operator Engineer Driversí Association attached to the Railways Department had decided to commence a work-to-rule campaign effective from November 8 and would drive their trains while adhering to speed limits, light signals and other security regulations.
Executive member of the Locomotive Operator Engineer Driversí Association (LOEDA) K. A. U. Konthasinghe said that the protest campaign had been launched following the Alawwa train crash and after a three member committee had blamed the train driver of negligence and not adhering to the stop signs and speed limits. He said that the railway authorities must first take measures to rectify the faulty light system including the signals one encounters on entering the Alawwa station, which they claimed was defective.
Konthasinghe further said that they were prompted to resort to this trade union action as at present train drivers cannot ensure the safety of passengers travelling on trains due to the faulty colour lights that control the entry and departure of trains from the station.
Source: Daily Mirror - Sri Lanka