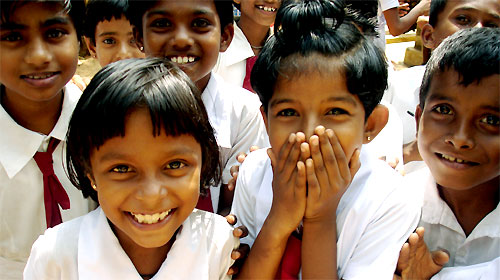 Education Minister Bandula Gunawardene said new entrants to the teacher service from next year would have to serve at the school they are appointed to and under no circumstances would they be permitted to seek transfers to schools of their choice.
He told a gathering at the annual prize giving of Kegalle's St. Joseph Balika Vidyalaya on Monday that many teachers were in the habit of seeking transfers to schools in town areas without the least concer n for the children attending schools in remote areas.
"This has resulted in a competition for admission to popular schools in towns with the parents expecting better results at the public examinations. The present education system is aimed at answering a set of question papers and it should change. Under the free education system introduced by for mer Education Minister C.W.W. Kannangara the school syllabuses included handicraft, car pentry, needlework, cookery, pottery and masonry. At that time children did not learn from books alone but had the opportunity to learn many other subjects that were beneficial to them in their future life. We must switch to the system of education introduced by the late Mr. Kannangara. The government inaugurated the 1,000 Secondary School prog ramme costing Rs.650 million to open up a vast new field of education.
Every year more than 300,000 candidates sit for the GCE A/L Examination but only 22,000 of them are fortunate to enter universities while more than 278,000 others have nowhere to turn. It is not possible for every student to enter the university. Avenues for a better future should be provided to every child without depending on university education alone. It is a matter of elation that a student of Andaulpotha Vidyalaya in Mahiyangana named Sandaruwan came first in the world in a competition of computer literacy. However, I was surprised to find that a student from a remote area without basic facilities like electricity had brought repute to the country and I took immediate steps to provide electricity to his village. Many such students are facing hardship for want of opportunities to improve their talents," the minister said.
Deputy Minister H.R. Mitrapala, Kegalle Zonal Education Director Hemawathie Hamine , St. Joseph Girls School Principal R.M.C.K. Atapattu addressed the gathering.
Source: Daily Mirror - Sri Lanka