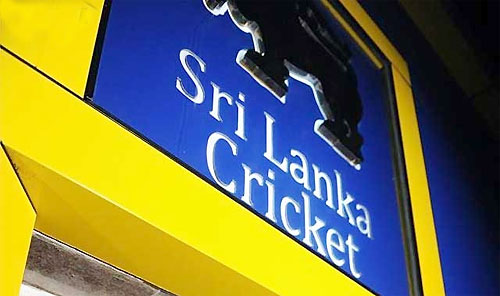 Sri Lanka Cricket (SLC), the governing body running the million-dollar business, have kicked off a recruitment drive as part of a major restructuring process.
Accordingly, a print media advertisement published in Sunday newspapers called for selectors, talent scouts, team managers, consultants, specialized administrators, professionals, liaison officers, volunteers, advisers and any other professionals to register themselves in the SLC database.
The advertisement mainly targets individuals with a cricketing background, calling for former FirstClass and National level cricketers as well as former administrators to register with the Board in order that they may be considered for future assignments.
SLC - one of the biggest brands in Sri Lanka - have been in a financial crisis, having spent exorbitantly on building new stadiums in Hambantota and Pallekele ahead of the 2011 ICC World Cup. They are currently overstaffed, an issue successive administrations have failed to address.
"We will be reassessing most of the key appointments in December to decide their future with the institution. So, we decided to have a database of possible replacements ready with us and those who are interested in working for one of the biggest brands in Sri Lanka could register with us. We will call them for interviews as and when the need arises," said SLC Secretary Mohan De Silva.
SLC is brimming with political appointees after successive administrators brought in their close aides and supporters into key administrative positions without following the best corporate practices.
Soon after being elected, a committee led by Thilanga Sumathipala appointed at least seven individuals closely connected to the Executive Committee to key consultancy positions.
"People are under the impression that we have turned a blind eye towards former cricketers when making key appointments. But in actuality it's been a tough task convincing some of these players to get into the system and help the game. On the other hand, there are some players who want to get involved with us and this will help them make their intent clear to us," De Silva explained.
In May, the Sumathipala-led Executive Committee decided to hire a professional corporate management company to drive a proposed five-year Corporate Strategic Plan in a bid to restructure SLC but have shelved their plan to hire a professional consultancy firm due to exorbitant professional charges.
"We have not shelved our plans to restructure the institution but certainly we cannot afford to pay such huge amounts to a consultancy firm at this juncture. We are currently working with our auditors, KPMG in this regard," De Silva added.
Source: Daily Mirror - Sri Lanka
comments powered by