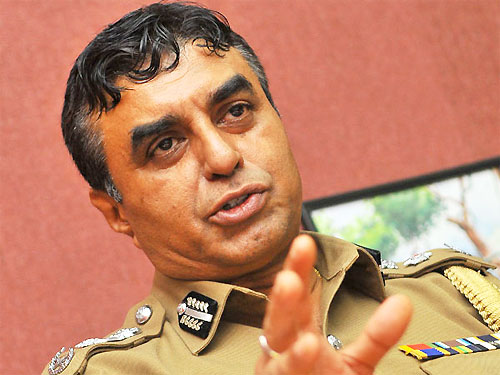 Files containing thousands of internal inquiries on police personnel which had been stagnating for years was ordered to be looked into with immediate effect by the Inspector General of Police (IGP) Pujith Jayasundara, who ordered that all pending cases be cleared as soon as possible.
The IGP had ordered the unit in the police, known as the Police Discipline and Conduct Division, to open cases that had been stagnating for a long period of time and to expedite inquiries into them, Police Headquarters sources disclosed.
The Discipline and Conduct Division is the wing that deals with the internal inquiries of the police department which handles the personal files of a cadre of 85, 000 police officers and inquires into complaints against them and when required issues charge sheets for any faults, violations and shortcomings that were found to have been committed by them.
For the past several years such files containing personal inquiries had been piling up in great numbers with no action being taken and that led to a stagnation of the cases.the decision had been taken as part of the swift correctional measures taken by the incumbent police chief following his appointment few months ago.
Former Police Media Spokesmen DIG Ajith Rohana had been appointed as the DIG in charge of the division and SP Ruwan Gunasekara had been appointed its Director. The IGP has been vested with the authority to call for disciplinary inquiries on the officers for the ranks of Chief Inspector and below whereas the probes on gazetted officers such as Assistant Superintendent of Police (ASP) and above would be handled by the National Police Commission (NPC).
The division has been given special instructions to speed up inquiries and clear their files as soon as possible as not doing so would affect the efficiency of the department and its dayto-day activities.
Source: Daily Mirror - Sri Lanka
comments powered by