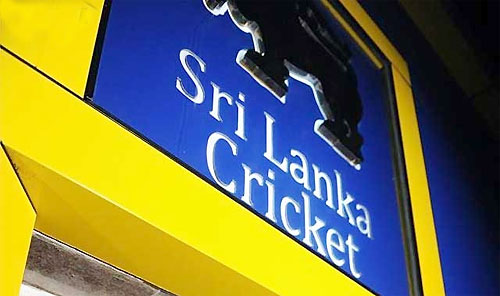 A closed-door discussion between Sri Lanka Cricket chief Thilanga Sumathipala and its two vice-presidents — Jayantha Dharmadasa and K. Mathivanan — recently seems to have ironed out the growing differences between the two factions, after Dharmadasa and Mathivanan had strongly opposed certain moves mooted by Sumathipala loyalists in the cricket executive committee.
Once bitter rivals, the Sumathipala and the Dharmadasa factions joined hands at the last election of office bearers to defeat the Ranatungas but the relations took a beating a few months later with Sumathipala loyalists attempting to wield disproportionate amount of power.
Accordingly Dharmadasa and Mathivanan who had kept away from most of the functions, including press conferences organized by the board, had decided to meet the SLC chief to spell out their concerns.
At the meeting Dharmadasa and Mathivanan had spelled out their concerns to the SLC president, particularly those of ad hoc staff recruitment, handling of finances, handing of various other infrastructure development projects by the board and interference by Sumathipala loyalists in areas under the two vice presidents' purview. Dharmadasa is in charge of the national team and international cricket while Mathivanan is responsible for domestic cricket.
"Things were getting out of hand with certain individuals trying to throw their weight around. This was a major concern for Dharmadasa and his team which backed Sumathipala at the last election. So they finally decided to discuss it with Sumathipala before making a call on their future at the cricket board," sources told Daily Mirror.
"The meeting had been very cordial but the two vice-presidents had been very firm in their demands," he added.
Sri Lanka Cricket which is running on a deficit of over Rs. 400 million has recruited as many as 15 individuals into various positions, paying six figure salaries since the election. Daily Mirror learns, the SLC'S decision to send an assistant trainer plus a communication manager for the England series had cost them a whopping Rs. 4.5 million while they have spent Rs. 1.5 million to send a chef de mission with the U-19 team. In addition the board also spent millions on a national team send-off ceremony for the T20 World Cup in March this year.
SLC also spent several millions of rupees to inaugurate, Cricket Aid — the charity arm of Sri Lanka Cricket — in London in June and even though the board said they had generated an income of over Rs. 9 million, no accounts were published. The matter is being investigated by the parliamentary watch-dog COPE.
The board is also renovating the lighting system at the Dambulla Cricket Stadium at a cost of Rs. 55 million (excluding VAT) in order to revive Day/night cricket at the venue during the current Australian series.
Source: Daily Mirror - Sri Lanka
comments powered by