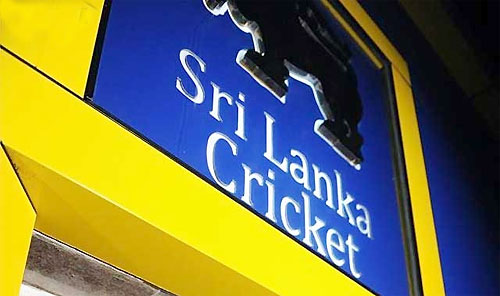 Distraught by SLC'S decision to suspend their services for 'purported' charges of 'not in keeping with the policies and constitution of Sri Lanka Cricket', the suspended employees have sought redress at the Commissioner of Labour to get them reinstated in their positions.
The board suspended three employees-- chief engineer Prasanna Jinaratne, head of marking Vajira Dassanayake and his secretary Gayathri Wickremasinghe charging them of conducting themselves in a manner which may or likely to cause or be calculated to cause damages to the business and/ or the reputation of the SLC'. However a board official on Wednesday said that the trio had been suspended over charges of financial fraud, obstructing investigations and misconduct contrary to what was mentioned in the letters of suspension.
Observers, however say the suspensions had more to do with a newspaper article which exposed a planned lavish expenditure by the SLC hierarchy for the launch of Cricket Aid at Lord's this weekend where a number of Ex-co members took wing to London. Prasanna—a Chartered Accountant by profession was however to go on annual leave from today (June 3), having tendered his resignation on May 16, effective June 15, but instead of accepting the letter, the board on Tuesday issued a letter of suspension, much to his surprise. "Daily Mirror" learns that even though SLC is yet to accept Prasanna's letter of resignation, SLC had suspended his last month pay--paying little regard to existing labour laws in the country. "Many people are leaving as the environment is not conducive for professionals to work at SLC anymore," a source said. Vajira has been suspended for three months with a 50 percent cut from his salary. However Vajira in a letter to SLC CEO Ashley de Silva had contested the charges and had requested for details regarding the 'purported' investigation which SLC claimed to have initiated over him. Vajira is closely related to the Ranatunga family—who contested President Thilanga Sumathipala at the January 3, election of SLC office bearers.
Both Prasanna and Vajira have served the board close to seven years. SLC has so far not issued show cause letters.
Source: Daily Mirror - Sri Lanka
comments powered by