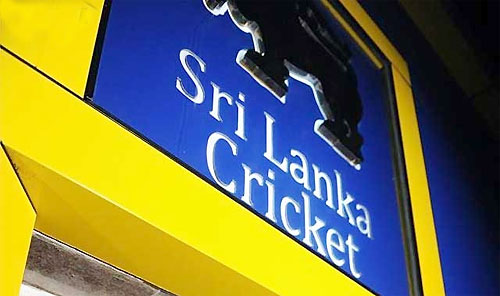 Nishantha Ranatunga's team for Sri Lanka Cricket (SLC) elections came up yesterday with a sensational allegation that two other presidential candidates Thilanga Sumathipala and Jayantha Dharmadasa have not fulfilled legal requirements to contest but Dharmadasa and Sumathipala rejected the allegation while Sports Ministry claimed they will not entertain such objections.
Ranatunga told ''Daily Mirror'' that the two officials have not completed the mandatory two-year terms in SLC executive committee within the past 15 years as required by law.
''We found that both Sumathipala and Dharmadasa have not held office for a period of two years. Shockingly, Sports Ministry has overlooked this but they have rejected certain other candidates on the same grounds'' Ranatunga said.
Dharmadasa however scoffed at the allegation. ''They know for sure that they are losing. So now they are desperate to find some way to prevent us from contesting. I have proof about my eligibility and I have submitted it to the Ministry'' said Dharmadasa.
Sumathipala also claimed that the allegation doesn't hold water.
''I have held office in SLC for more than eight years as President, Vice President and Immediate Past President. SLC constitution does not recognize interim committees. Since 1999, interim committees have been in office for more than ten years. So, technically we have to count the specified 15-year period of time from a further ten years back. For example Mr. Mathivanan's application was rejected saying the constitution did not recognize interim committees. So, according to that logic, it is very clear that the period of interim committee cannot be counted when we calculate the period of 15 years specified in the SLC constitution'' explained Sumathipala.
Director General of Sports K.D.S. Ruwanchandra who handled the nominations for SLC elections acknowledged he has received the objections from Ranatunga faction, but said they would not entertain such objections from anyone.
''It is too late now to raise objections. We had given a specific time frame for objections and now it has lapsed. The only thing they can do now is to take it to courts. We are unable to do anything about objections'' said Ruwanchandra.
Ranatunga said they were keen to resolve the issue without taking legal measures as it was likely to delay the SLC AGM further.
''We prefer to settle it without going to courts because then the AGM will have to be postponed. We are in an extremely good position to get a sweeping victory. So we want to have the elections as early as possible'' he claimed.
Ranatunga however said that it was a case of the Ministry not handling the job properly and not an issue about the time frame for objections.
''If the Ministry scrutinized the nominations properly they should have identified these lapses. They don't need objections to reject any nominations. For example, they rejected Asanga Seneviratne's nomination for the post of vice president without objections from anyone. So how can they say there were no complaints against Sumathipala to reject him?'' questioned Ranatunga who added that they were in fact making a complaint against the Ministry for not handling the nominations procedure properly and pointed out that it was not an objection they are raising.
The letter from Ranatunga faction also claimed that Dharmadasa has not been elected at a AGM since he was recommended and approved by the executive committee of Sri Lanka Cricket at the Annual General Meeting held on the 16th April 2013. They also alleged that Dharmadasa has not played first class cricket as required by SLC constitution clause 11(f) (vi).
The letter alleged that nominations of Eastman Narangoda, Nihal Lewke, Dr. Sujeewa Lokuhewa and Asanga Seneviratne had been rejected for not having the two years' experience at the SLC ex-co as per Sri Lanka cricket constitution 11 (f) (v), while Sumathipala's nomination had been accepted.
It added that Seneviratne had served the SLC executive committee from 2012 January to 2013 April (16 months) and from 2013 September to 2015 March (18 months) to complete two years while he has still not been informed officially that his nomination has been rejected.
State Minister of Defence Ruwan Wijewardene, Deputy Minister Lasantha Alagiyawanna, Gampaha district parliamentarians and Senior officials including Government Agent Sunil Jayalath and District Planning Director Gamini Wickremapala were present at the occasion.
Source: Daily Mirror - Sri Lanka
comments powered by