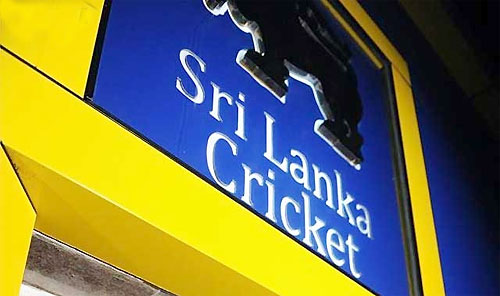 Confusions reigns over the awarding of permanent employment to all of Sri Lanka Cricket's (SLC) office and administrative staff as SLC denies receiving a ministerial order cancelling all such appointments. SLC issued letters of appointment effective November 15, 2015 to its contracted employees, numbering 70, on November 5, 2015 but hours later Sports Minister Dayasiri Jayasekera said he had asked SLC to cancel them.
Ashley De Silva, Chief Executive Officer of SLC, confirmed receiving a letter from the secretary to the Ministry of Sports minutes before issuing letters of appointment on November 5, 2015 and said there was no order to cancel them.
"It was a letter requesting for details of the employees who we were acquiring into the permanent staff," De Silva, who is among those 70 employees to get permanent appointments, said.
The Interim Committee head, Sidath Wettimuny, had also denied receiving any order from the Minister.
However, the Sports Ministry contradicted De Silva's claims.
"Of course, in my letter dated November 5, 2015, I have asked for details of employees as we needed to assess the qualification of those in the list, but I clearly asked them to cancel if they have made any," said Dr. DMRB Dissanayake, Secretary to the Minister of Sports.
SLC CEO in his response to the Ministry's letter had stated that they received a sealed letter from the Ministry only 15 minutes before a function to hand over letters of permanent employment, but it was only opened after the function.
The letter has also stated that Minister Jayasekera had verbally granted his permission to the interim committee's decision on the night before, when he watched the second ODI between Sri Lanka and West Indies with interim committee chief Sidath Wettimuny.
"The order remains as it is and have to abide by our directives. But this no way means these employees should not be given permanent employment, if they are qualified there's no reason why not. But we want them to follow proper procedures," he added.
Among the recipients of permanent employment were CEO Ashley De Silva, Head of Coaching Jerome Jayaratne, Head of Marketing and Communication Vajira Dassanayake, his secretary Gayathri Wickramasinghe, National Curator DAJ Sampath, Manager Tournament and Umpire Chandima Mapatuna, Manager HR Lasitha Mendis, Chief Engineer Prasanna Jinaratne, Accountant Sudesh Fernando and Media Manager Rajith Fernando.
The list also includes a number of clerical and minor staff members.
Source: Daily Mirror - Sri Lanka
comments powered by