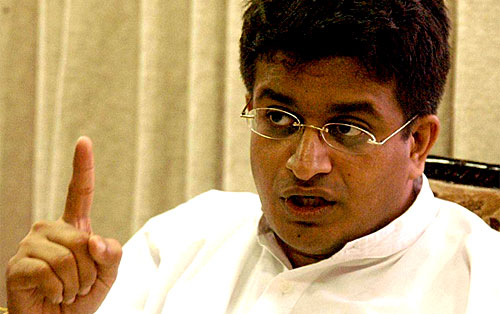 Not a single person has been penalized for non-declaration of assets and liabilities though there are provisions in the law to take action against such people, Provincial Minister Udaya Gammanpila said yesterday.
Mr. Gammanpila made these comments during a panel discussion on 'Assets, Liabilities and Politics' organized by Transparency International (TI) yesterday. He said it was impossible to come across any one who had paid the stipulated fine of Rs 1000 for non-declaration of assets and liabilities since the inception of the law. "Therefore one could conclude that there were constraints with regards to the implementation of this law," he said.
The Western Provincial minister also stressed the need for an amendment in the laws dealing with the declaration of assets whereby nominations could be rejected if a candidate fails to disclose his assets. "If the whole nomination list of a party could be rejected because one under-aged candidate fails to produce an affidavit endorsing his age, then why can't the same rule apply to a party whose candidate fails to declare his assets?," he questioned
Mr. Gammanpilla, who voluntarily declared his assets when contesting for the provincial council election in 2009, said that he would have done the same thing when he entered politics several years ago. "I was not aware that the law existed at that time," he said.
Source: Daily Mirror - Sri Lanka