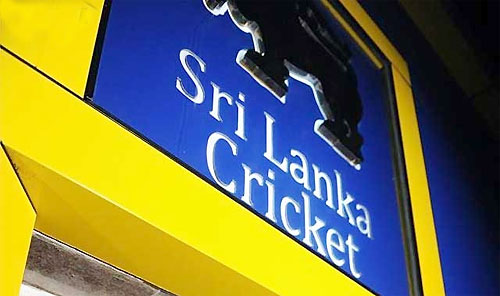 The stakeholders of Sri Lanka Cricket (SLC), who have opposed the appointment of an Interim Committee by the Sports Minister to run the administrative affairs of the local cricket body, have reiterated their stance to the Minister saying that SLC will not be liable or responsible for the actions of the interim committee.
The stakeholders, who are made up of affiliated clubs and associations and make up the membership of SLC, and whose votes determine who gets elected into the executive committee, have maintained that the appointment of an interim committee and the subsequent postponement of a May annual general meeting was bad in law and was a fundamental violation of basic rights.
Sports Minister Navin Dissanayake appointed an interim committee after the term of the previous elected executive committee concluded on April 31 and was subsequently deemed null and void.
The letter, which the Daily Mirror has seen, was written by lawyers representing members of the previous SLC Executive committee, who have been mandated by the stakeholders to address their issues to the minister and interim committee, indicates that the stakeholders were not satisfied by the lack of redress for their concerns previously communicated.
The letter also said that no decision regarding administrative matters such as the reduction in the number of player contracts, delays in providing the administrative grants and dues to the clubs and associations of SLC, changes to the domestic structure, and the implementation of infrastructure development projects, which would have adverse effects on the game should be taken without the prior consent of the membership of SLC.
Any adverse consequences of the actions of the Minister and/or the Interim Committee or any staff will be borne solely and personally by the persons engaged in such actions, the letter also stated.
Source: Daily Mirror - Sri Lanka
comments powered by Disqus