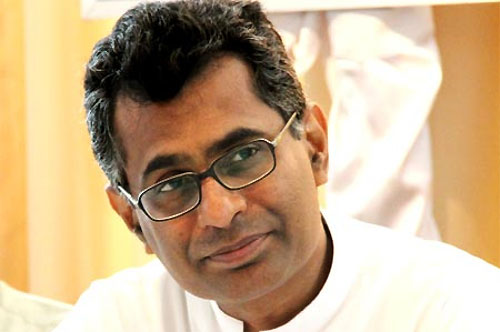 Power and Energy Minister Patali Champika Ranawaka, yesterday, countered the CPC chairman's charge that the CPC had had to increase fuel prices recently owing to its having to supplied fuel to the CEB at subsidised rates. He said that the CEB had passed down the fuel price concessions given by the CPC to the industrial and public sectors by supplying electricity at lower rates.
Mr. Ranawaka said electricity was sold to the exportoriented industrial sector at Rs.8 a unit despite generation costs being as high as Rs.13 a unit. He said that the public sector was also given electricity at concessionary rates.
"We give concessions to consumers who use less than 90 units a month. We charge only 60 per cent of the cost from such consumers. If we are given fuel at subsidised rates, we have passed down the benefits to the industrial and public sectors. Other than that we have not got the benefit," he said.
At present the CEB depends on thermal power generation for 80 per cent of electricity generation. The remaining 20 per cent is generated through hydro and other energy sources.
The Ceylon Petroleum Corporation (CPC) yesterday blamed the Ceylon Electricity Board (CEB) for the recent hike in fuel prices and said it could no longer sustain the high cost involved in the supply of fuel for thermal power generation. The CPC increased the price of diesel by Rs.8 a litre, petrol by Rs.12 and kerosene by Rs.10 on Sunday.
It said the price increase was imposed as a means of recovering at least a certain percentage of the losses incurred by the supply of fuel to the CEB at subsidised rates.
CPC Chairman Harry Jayawardane said the government continued to control fuel prices in the local market despite increases in the world market.
He said the government had to depend more on thermal power for electricity generation because the capacity for hydroelectric generation had dropped drastically foolowing the prolonged dry spell. He said fuel prices were surging in the world market due to the crises in Europe and the Middle-east.
Source: Daily Mirror - Sri Lanka