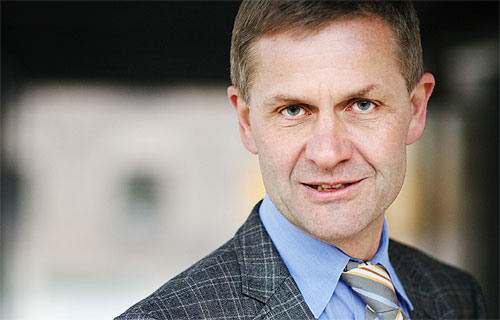 Norwegian Minister Erik Solheim, who was the controversial peace facilitator in Sri Lanka, yesterday congratulated President Mahinda Rajapaksa on his re-election and said the January 26 election results gave President Rajapaksa a historic opportunity to work towards lasting peace in the war-torn country.
"Norway and Sri Lanka enjoy close and longstanding bilateral relations.
We intend to continue our cooperation with the government and peop1e of Sri Lanka with a view to promoting lasting peace and development," Mr Solheim said.
"We note that the election was relatively peaceful. However, we are concerned by reports of unrest and violent incidents during the lead-up to the election, as well as possible violations of election law. We urge that these allegations be investigated in accordance with the laws of Sri Lanka and its democratic traditions."
Mr. Solheim said that to achieve sustainable peace in Sri Lanka, a political solution must be found that safeguards the rights of all minority groups, including the Tamils.
"I hope President Rajapaksa will give priority to finding a political solution that is acceptable to all groups," Mr Solheim said in a statement released through the Norwegian Embassy.
Norway's Prime Minister Jens Stoltenberg had also sent a message congratulating President Rajapaksa.
Norway was a facilitator in the peace process in Sri Lanka until 2006, when it became clear that the parties to the conflict had chosen war over a negotiated solution. Since the end of the hostilities Norway had no specific role, but continued to work for a political solution in Sri Lanka.
Last year Norway was one of the providers of humanitarian aid to the country. The funding of NOK 94 million (USD 16 million) went primarily to assisting the internally displaced people in the North and East.
Courtesy: Daily Mirror